Winter Pride Maspalomas 2018 - The (provisional) program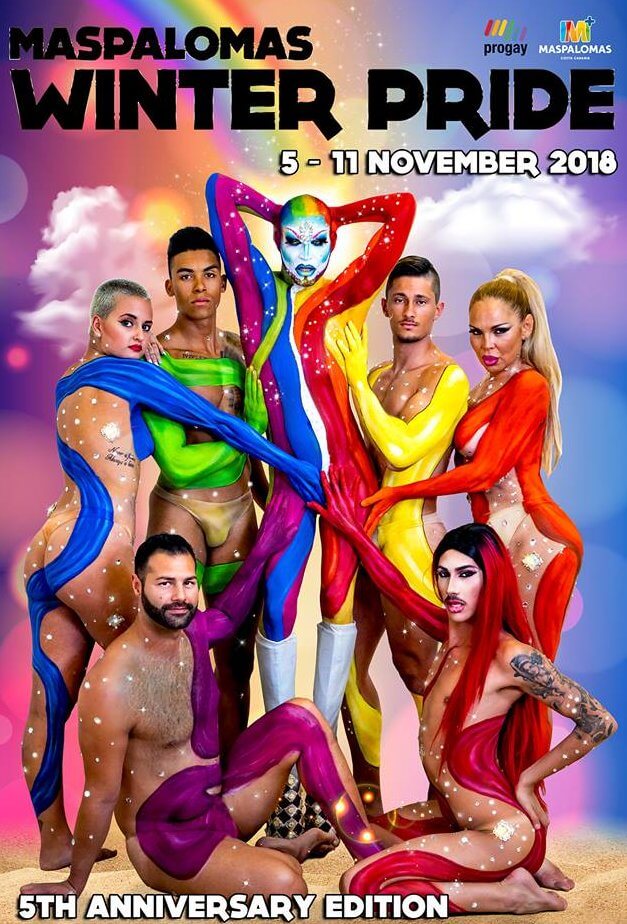 Winter Pride Maspalomas (Gran Canaria) 2018...
The (provisional) program and more information
05th November 2018 - 11th November 2018
This year, Winter Pride is celebrating its 5th anniversary in Gran Canaria.
The event has firmly established itself and Maspalomas has been celebrating two prides a year for 5 years now...

The program for the Winter Gay Pride 2018 is now (provisionally) fixed and we have summarized it for you (as usual)...
Of course, this is not the final version and there are still some artists, venues,... missing!

But it gives you an overview of what's planned for the upcoming Winter Pride in Gran Canaria.
Of course the highlight will be again the 11.11. - The legendary party at the Gay Beach Maspalomas (Kiosk No. 7), the Pride Walk, and much more...
With the following link you get an overview and of course we will update this, once we got information about news in the program.
Program (provisional) Winter Pride Maspalomas 2018
The programm 2018 - Subject to changes!

Book your Winter Pride Holidays 2018:

You would like to be there yourself, but have not yet booked an accommodation? Just feel free to contact the team of Gay Maspalomas (contact see header) and we are very happy to assist you...
... or have a look online what's still available.
The booking portal for your (gay-) holidays in Gran Canaria

Gay Pirate Boat Party - Additional program (Winter Pride Maspalomas 2018)
Monday, 05th November 2018 (Gay & Lesbian)

Wednesday, 07th November 2018 (Men Only)
Friday, 09th November 2018 (Gay & Lesbian)

The only Gay Boat Trip - Every Wednesday throughout the year...

Further information and tickets
Back