Wednesday Night Live
...The first big Live Stage Show of Winter Pride 2017...
Wednesday, 08th November 2017
...Live Show on the Main Stage

Wednesday Night Live - The Maspalomas Winter Pride in the Yumbo Center started on Wednesday,
with the first Live Show on the main stage 2017.

After yesterday's Wine&Tapas Night (with different food stalls around the stage) and some performances on the stage...

Different artists, dancers and singers performed on the stage - the show was hosted by Soraya Vivian and Roberto Herrea.
The show started at around 9:00pm with a Circus - Revue - Samba Show.
The Yumbo Center was relatively well attended - even though the space in front of the stage filled up only quite slow.
The main stage this year is again very nice and professionally designed.

On the stage performed (beside others) Chris Lafferty, Conleth Kane and Livin Joy...

It was the first big show and certainly there will be other great shows on the main stage throughout the week.
Some internally known artists are mentioned in the program (including Tara McDonald).
Thursday, 09th November 2017:

from 1pm: Wet&White @ Amadores Beach Club
from 8:30pm: Love Spirit - Thursday Night Live (Yumbo Center main stage)

The program 2017...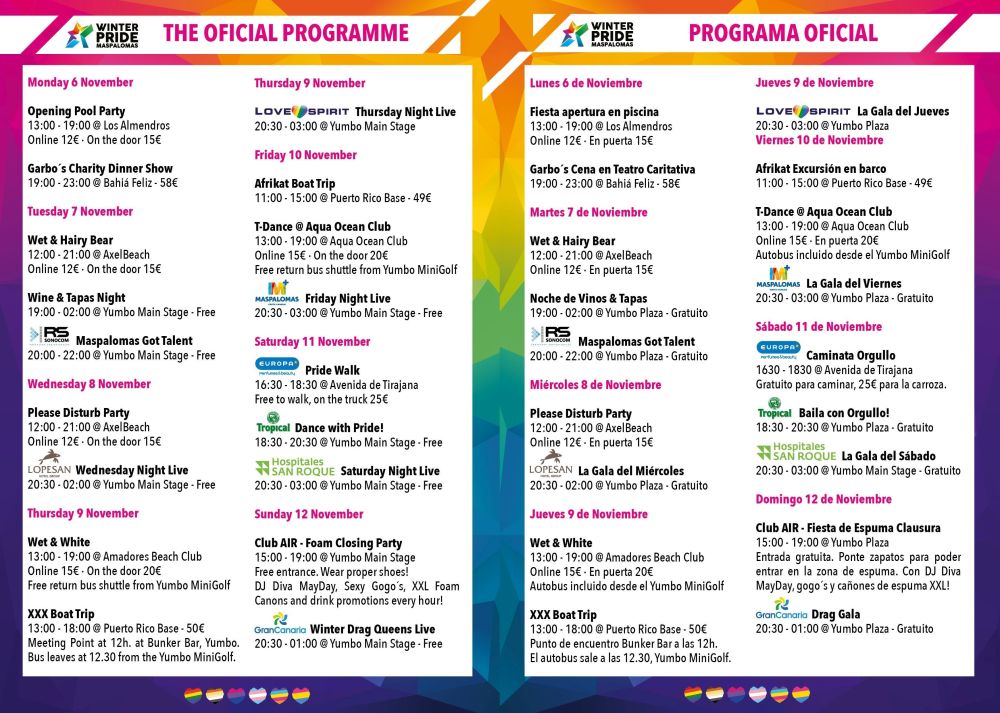 ...and here we also have some photos (Wednesday Night Live) ...
Back