Thursday Night Live
...The second Live Stage Show of Winter Pride 2017...
Thursday, 09th November 2017
...Live Show on the Main Stage

Thursday Night Live - With the second Live Show on the main stage in the Yumbo Center 2017, Winter Pride 2017 continues in the Yumbo Center.

The evening (on the stage) started with Spanish rhythms and performances (Flamenco,...)
The show was hosted by Soraya Vivian and Roberto Herrea and started again around 9pm...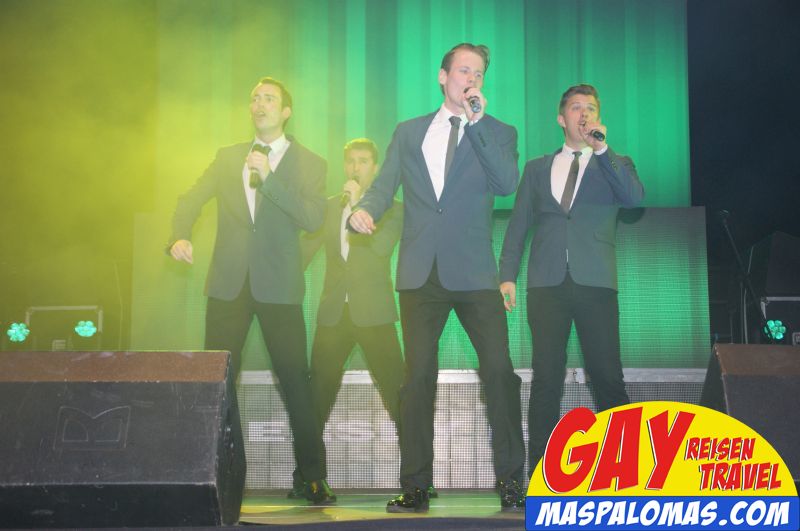 The Yumbo Center was relatively well attended - even though the space in front of the stage filled up only quite slow.

On stage (beside others), the Jersey Rollers... A male vocal club (if you want to say it nasty) - Their performance took up a lot of the show.
But with really great voices (especially one of the four) and some highlights within their performance.

The party finally started after the Live Show in front of the main stage.
Live DJ's (Sharon O'Love) Soraya Vivian,... The Yumbo Center was celebrating!
Thursday, 09th November 2017:

from 1pm: T-Dance @ Aqua Ocean Club
from 8:30pm: Friday Night Live (Yumbo Center main stage)

The program 2017...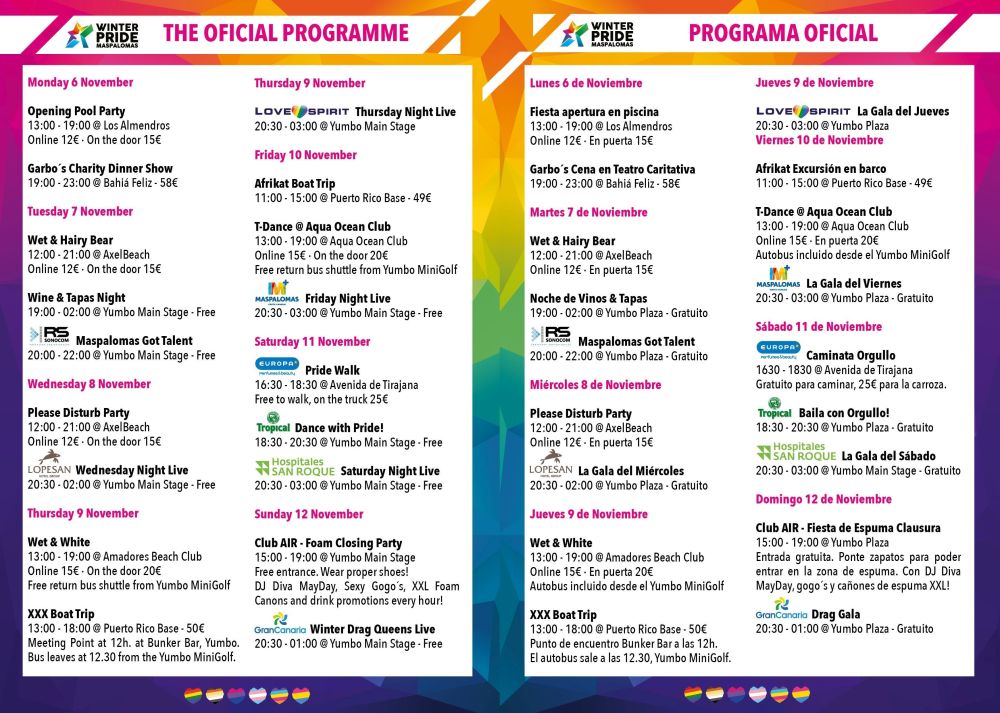 ...and here we also have some photos (Thursday Night Live) ...
Back