T-Dance @ Aqua Ocean Club
The T-Dance: For several years a highlight in the event calendar of the May Pride as well as the Winter Pride.

Tuesday, 08th May 2018

T-Dance in a really amazing location...
Finally - The weather has recovered and the sun is shining again from the typical Canary blue sky.
Thanks for that - to whoever...

For many years, the T-Dance at Aqua Ocean Club (Meloneras Beach) is one of the real highlights in the event calendar of the two Gay Prides in Gran Canaria.
Successful and very professionally organized by ProGay (organizers of the annual Winter Pride in November) ...

The Aqua Ocean Club on the beach of Meloneras (Gran Canaria) is just a great location for the event.
A modern open-air club in a really prime location!

The tickets for the T-Dance are always sold out quickly and so again this time more than 400 tickets were sold.
Known DJs and live acts (Sharon O'Love, Angie Brown,...) have certainly helped to make it a fantastic event again.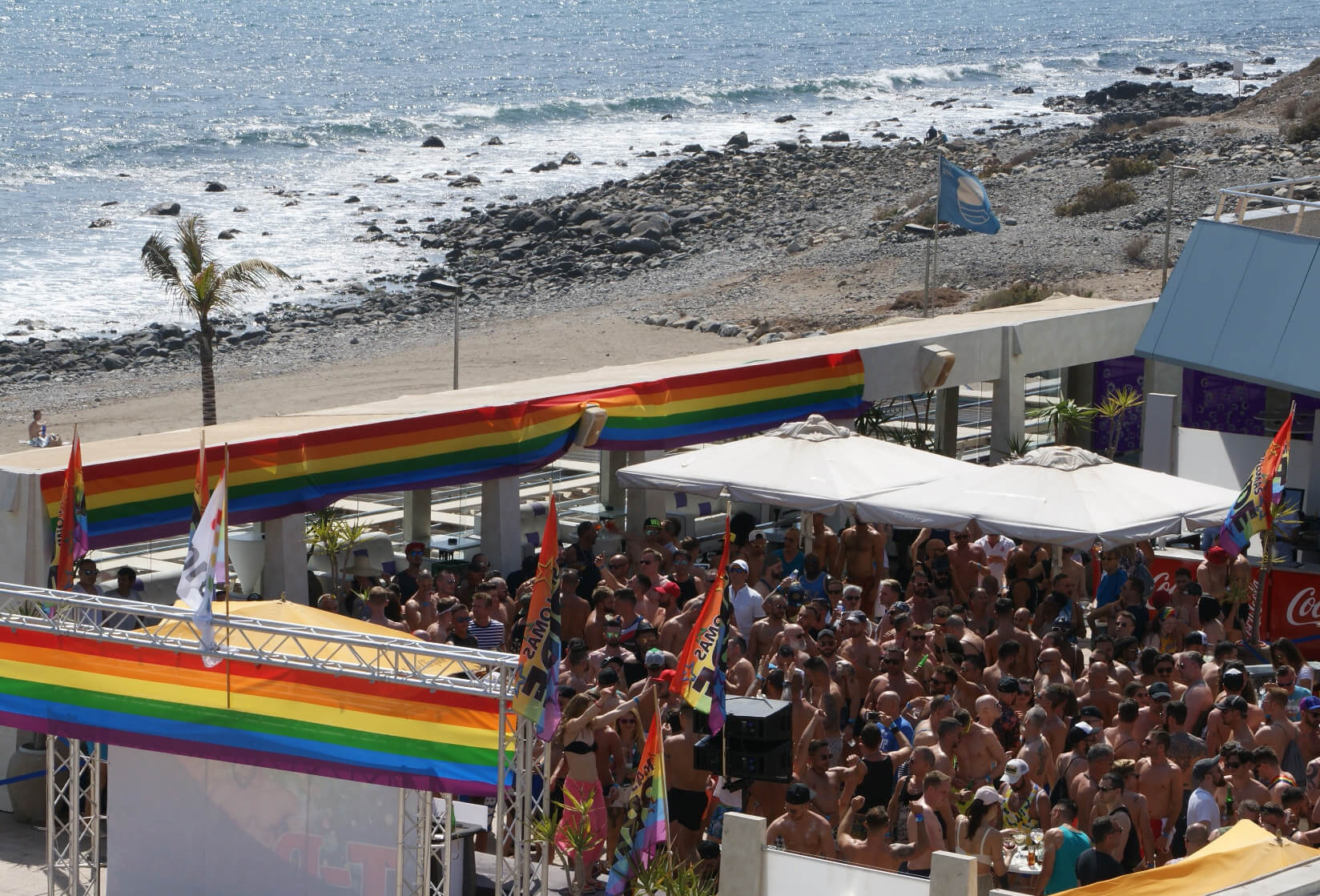 Beside the T-Dance also another ProGay event is part of the official program of Pride Week 2018...

Wet & White at Amadores Beach Club
Wednesday, 09.05.2018 from 2pm

Another amazing location - the Beach Club on the beautiful Beach of Amadores...
We are also looking forward to Maspalomas Winter Pride 2018, which ProGay will (for sure) equip again with a great program.

Some photos from T-Dance on 08.05.2018...
Back