Step Back in Time (Main Stage)
The second big show on the main stage 2015 - The 60's, 70's and 80's in the Yumbo Center...
Monday, 11th May 2015
The second show on the main stage 2015 - The 60's, 70's and 80's in the Yumbo Center
On Monday evening, the second show on the main stage in the Yumbo Centre was celebrated - And yes, it was a good live show with some great artists and performances.

At the beginning the square in front of the main stage was relatively empty, but it became full and fuller and in the end several thousand people celebrated in the Yumbo Center.

Finally also the current President of GLAY (Gay&Lesbian Association Yumbo) André van Wanrooij welcomed the people.

He pointed out that the Gran Canaria Pride is more than just a great party, it represents the Freedom and Equality of the LGBT community...
He also pointed out his special thanks to all the many Pride visitors, who make the event to what it is - Simply fantastic!

At the beginning of the show, the atmosphere still was somewhat restrained, but latest Dean Richardson (as Freddie Mercury) broken the ice - a great voice, performance and with the Hits of Queen like We will rock you, We are the Champions or Bicycle Race he had the audience under control.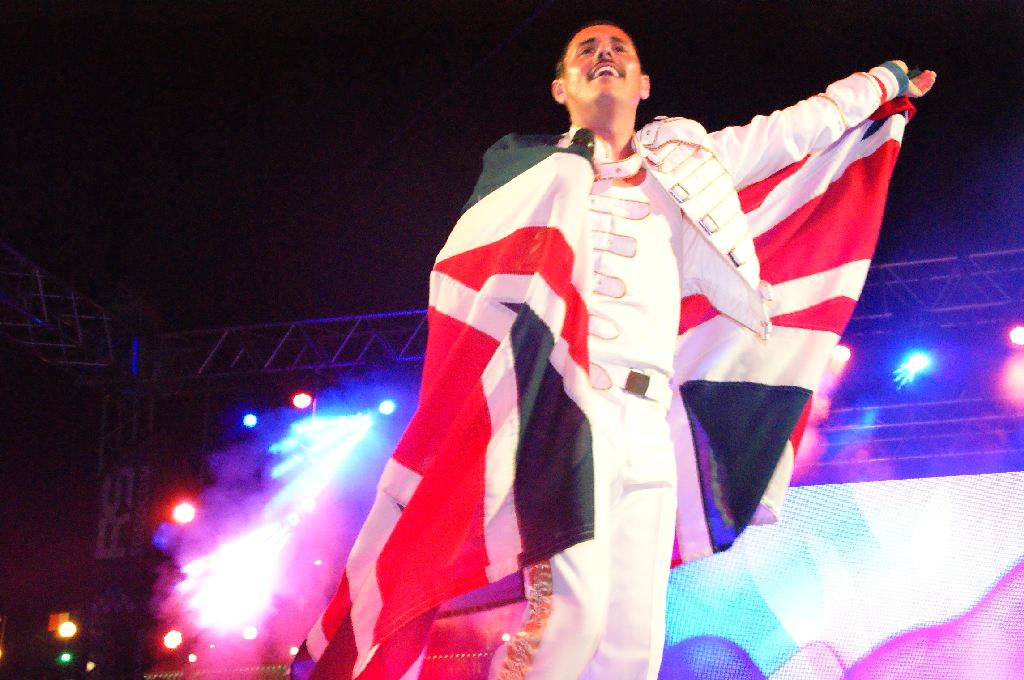 There were also performances by John Francis as George Michael and Nikki French (UK), among others hits, with her version of Total Eclipse of the Heart and also many other artists.
Of course, always supported by the sexy dancers of the Esensual Dance Company...

It was a nice and again long show on the stage in the Yumbo Center, with really great moments and performances...

The show was followed again by a Dance Session in the Yumbo Center until late night - A DJ who certainly pleased many people throughout Playa del Ingles with his beats and volume.
Tuesday (12/05/2015) will be very Pink again:

1pm - 6pm: Pink Pool Party (Los Almendros)
7pm - 2am: Pinkt Night&Deaf Drag Gala

... now have fun with the photos of the show Step Back in Time...
Back