Saturday Night Live
...The big Live Stage Show on Sturday evening of Winter Pride 2017...
Saturday, 11th November 2017
...Live Show on the Main Stage

Saturday Night Live - With another big live show on the main stage in the Yumbo Center.
Actually also the final Gala Show of Winter Pride 2017, with big closing fireworks.

Actually, just for the reason, as there is still a program on the main stage in the Yumbo Center on Sunday evening - Winter Drag Queens...

After the big beach party (beginning of the German Carnival) which is more than tradition in Gran Canaria and the Pride Walk - the Parade of Winter Pride - the show offered many highlights and well-known names on stage...

The show was presented by Soraya Vivian and Fidel (Chez Funny Boys).
The show started at around 9:00pm...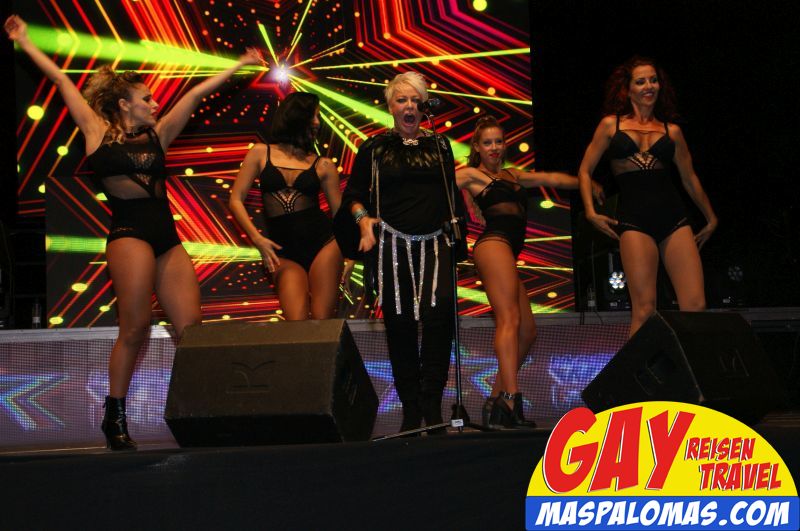 Of course, the Yumbo Center was crowded, as there was a party in front of the main stage directly after the Pride Walk ended - Dance with Pride!

On stage performed this night (beside others) Christina Ramos (Spain), Soraya Vivian (UK), Sonique (UK) and special guest Tara McDonald (UK) ...
A highlight was the acrobatic performance by an artist from Garbos's show theater in Bahia Feliz (Gran Canaria).

Saturday, 11th November 2017:

from 3pm: Foam Closing Party
from 8:30pm: Winter Drag Queens Live (Yumbo Center main stage)

The program 2017...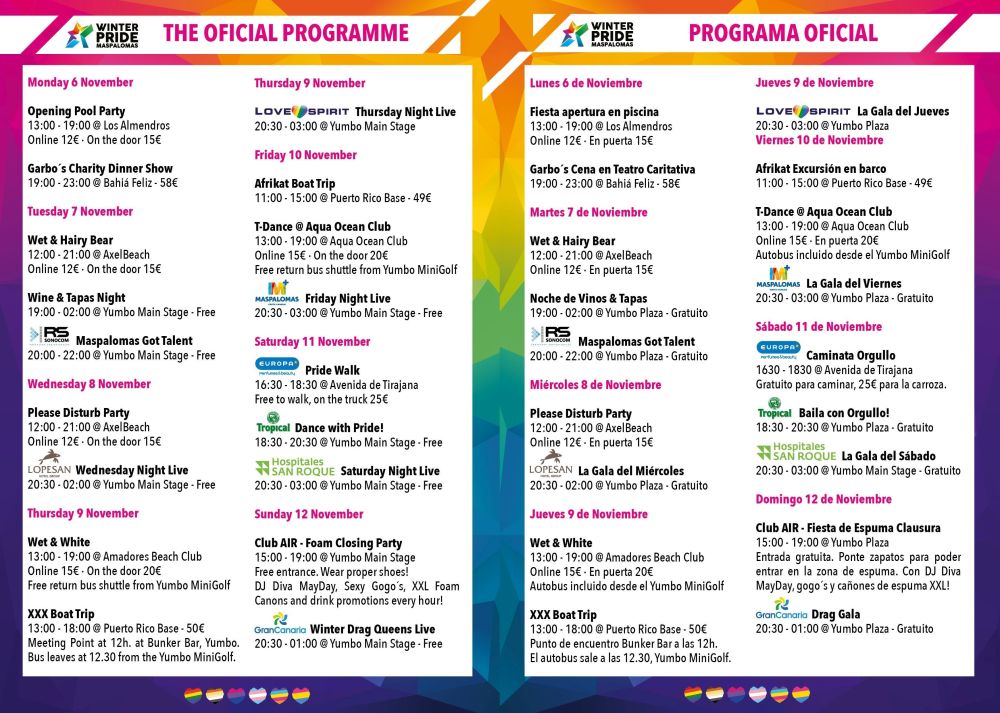 ...and here we also have some photos (Saturday Night Live) ...
Back