Las Walkirias - Gay Pool Party 2012
Every year and always fantastic!
The Gay Pride Gran Canaria Pool Party with Mr. Gay Gran Canaria 2012 competition...
Wednesday, 09th May 2012
A great Party with the Mr. Gay Gran Canaria 2012 competition
The weather - hot, as always, not a single cloud on the blue sky!
The party was great and the guys sexy and in skimpy swimwear.

Or just: The Gay Pride Pool Party at the Las Walkirias! Every year again a fantastic event!

About 2,000 people were there for sure it was tight, very tight in and around the pool!

The party was opened with some shows and the sexy dancers of the Esensual Dance Company, who, get ​​the party started, together with the DJ!

The highlight of the pool party was again the Mr. Gay Gran Canaria 2012 competition!

In total, 14 participants wanted to win and presented themselves in front of the jury!

This competition was sponsored - and big thanks you for this - by
Hospital San Roque (Maspalomas), Grossier Swimwear and Mystique Cocktailbar in the Yumbo Centre!
Judges of Mr. Gay Gran Canaria 2012 competition
Ivan Padron (span. Journalist)
Uwe Fischer (UXXS Magazin)
Jose Crossier (Model)
Gabriel Crossier
Paul Right (Mystique Bar)
Michael Rothwell

The participants were again presented by charming Missee and had a moment to present their body to the judges and the crowd!
Participants Mr. Gay Gran Canaria 2012
Pablo Regueiro (Spain, 33 years old)
Abel Mendoza (Spain, 28 years old)
Francesco (Italy, 26 years old)
Massimo (Switzerland, 32 years old)
Rosky (Cuba, 25 years old)
Doom Remmelzwoal (Netherlands, 18 years old)
Ashley Symonds (UK, 32 years old)
Valentino (Spain, 28 years old)
Arián Cabrera (Gran Canaria, 24 years old)
Tobto Pasqueale (Italy, 30 years old)
Mark (UK, 31 years old)
Edgar Trujillo (Spain, 32 years old)
Phillipe Sousa (Portugal, 32 years old)
Maxim Vostrotin (Russia, 25 years old)

And the winner is.....
First placed and Mr. Gay Gran Canaria 2012 - Adrian Cabrera (24 years old from Gran Canaria)

(500 € and a voucher for a Beauty Treatment)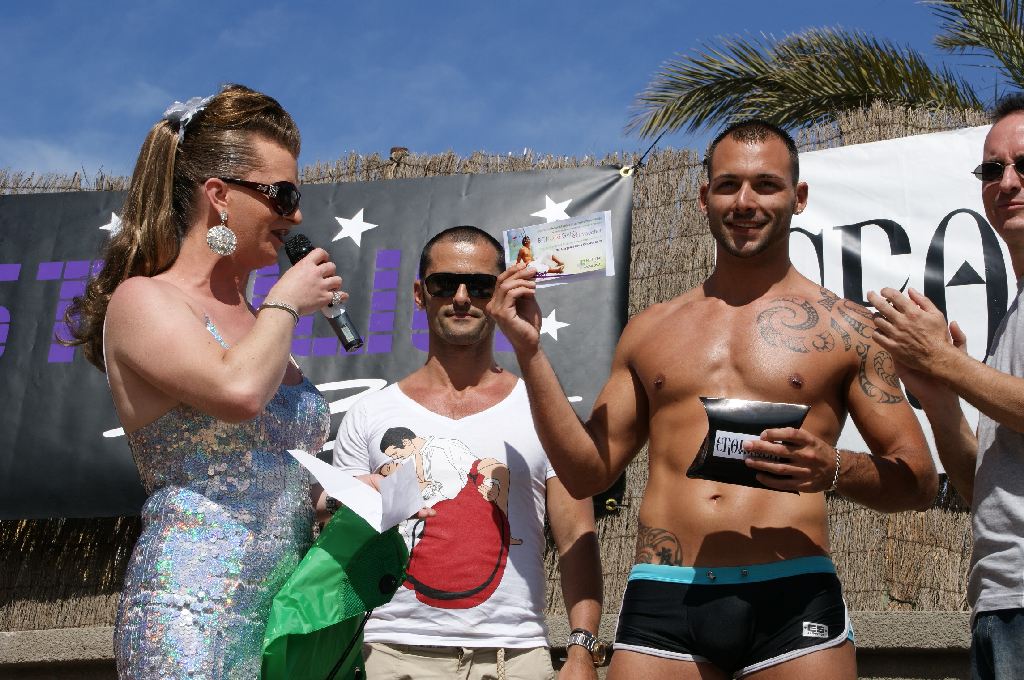 "I am really nervous, but very proud that this prize stays in Maspalomas!"
Second placed - Pablo Regueiro (33 years old from Spain)
(Swimwear by Grossier)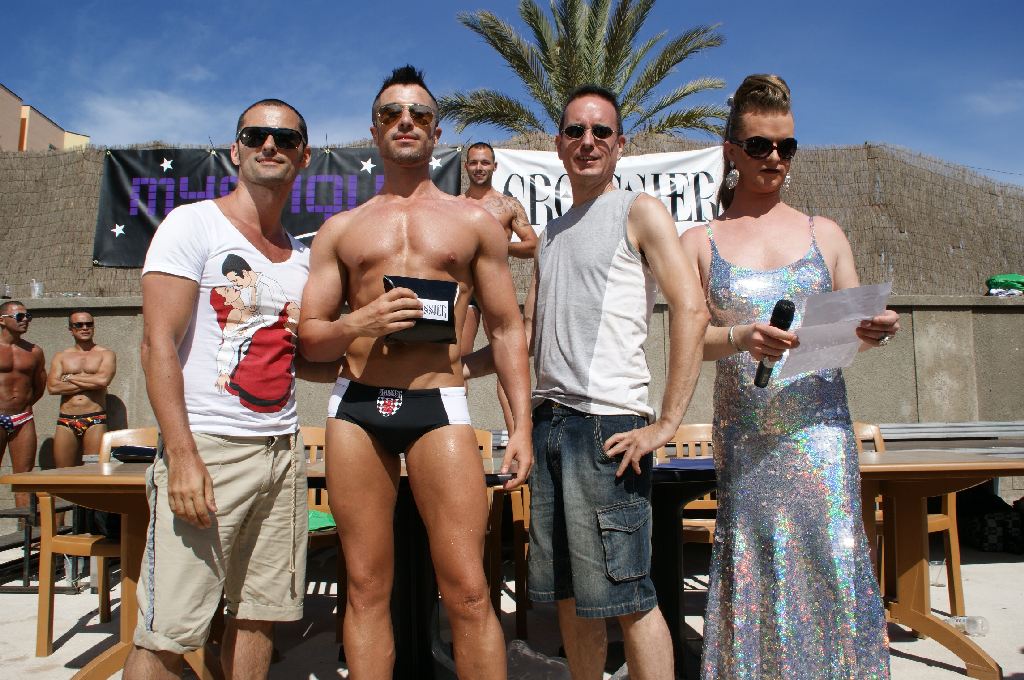 Third placed - Edgar Trujillo (32 years old from Spain)
(Swimwear by Grossier)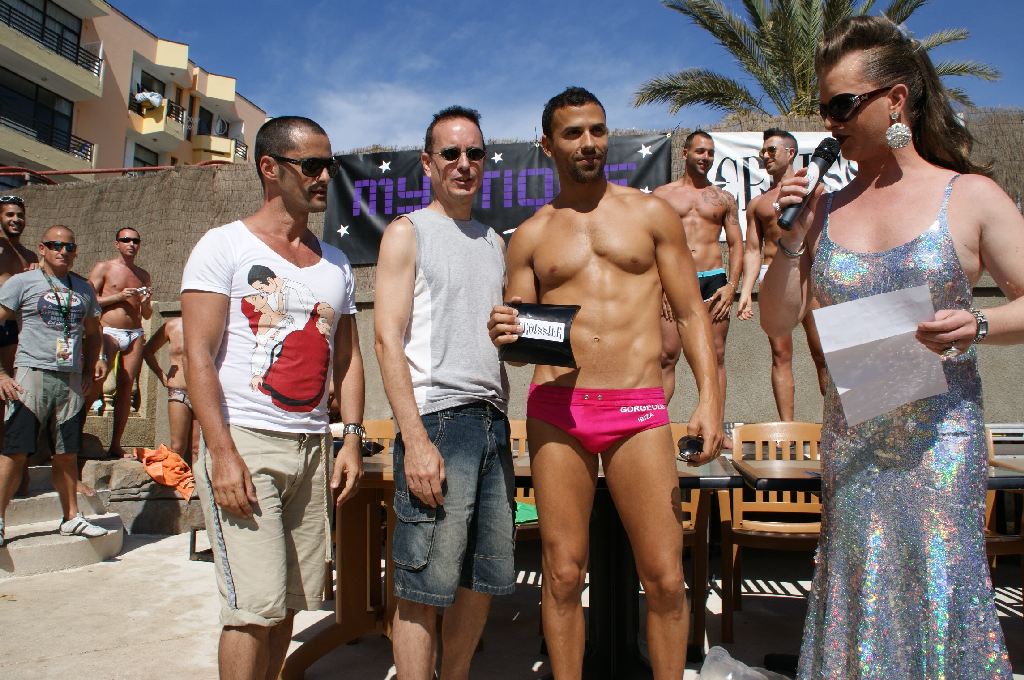 For the first time all three winners are spanish!
Thanks also a lot to the other 11 participants, you were all great :-)!

After the competition the pool party continued, with fun, dancing and drinking ....

Tonight (Wednesday) at 10:30pm: Interavtive Cinema Night (Yumbo Centre Main Stage)
with the Rocky Horrow Picture Show!

Have fun with the pictures of Gay Pool Party 2012 ....
Back