La Perla Sur (Maspalomas) - PopPorn Pool Party 2018
The Biggest Pool Party in 2018 - PopPorn Pool Party... (La Perla Sur)

Friday, 11th May 2018
The Mega-Event of the Pool Parties 2018

The PopPorn Pool Party at La Perla Sur Maspalomas.
Bigger - Busier - Louder - Crazier than a pool party - during a Gay Pride in Gran Canaria - ever before.

The new location (La Perla Sur) next to the Aqualand in Maspalomas was a quite good choice for the pool parties.
A large outdoor area and the same indoor again...

The weather fits anyway since the beginning of this Pride Week - It could not be better.
And so it was during this pool party, sunny and soooo hot!

Two DJ's with two areas, well over 1,000 tickets sold, live acts, XXX-show and many, many hot guys in pool party outfit.
So you can call this a mega-event of Maspalomas Gay Pride 2018.

And despite the quite large area, it was crowded - very crowded.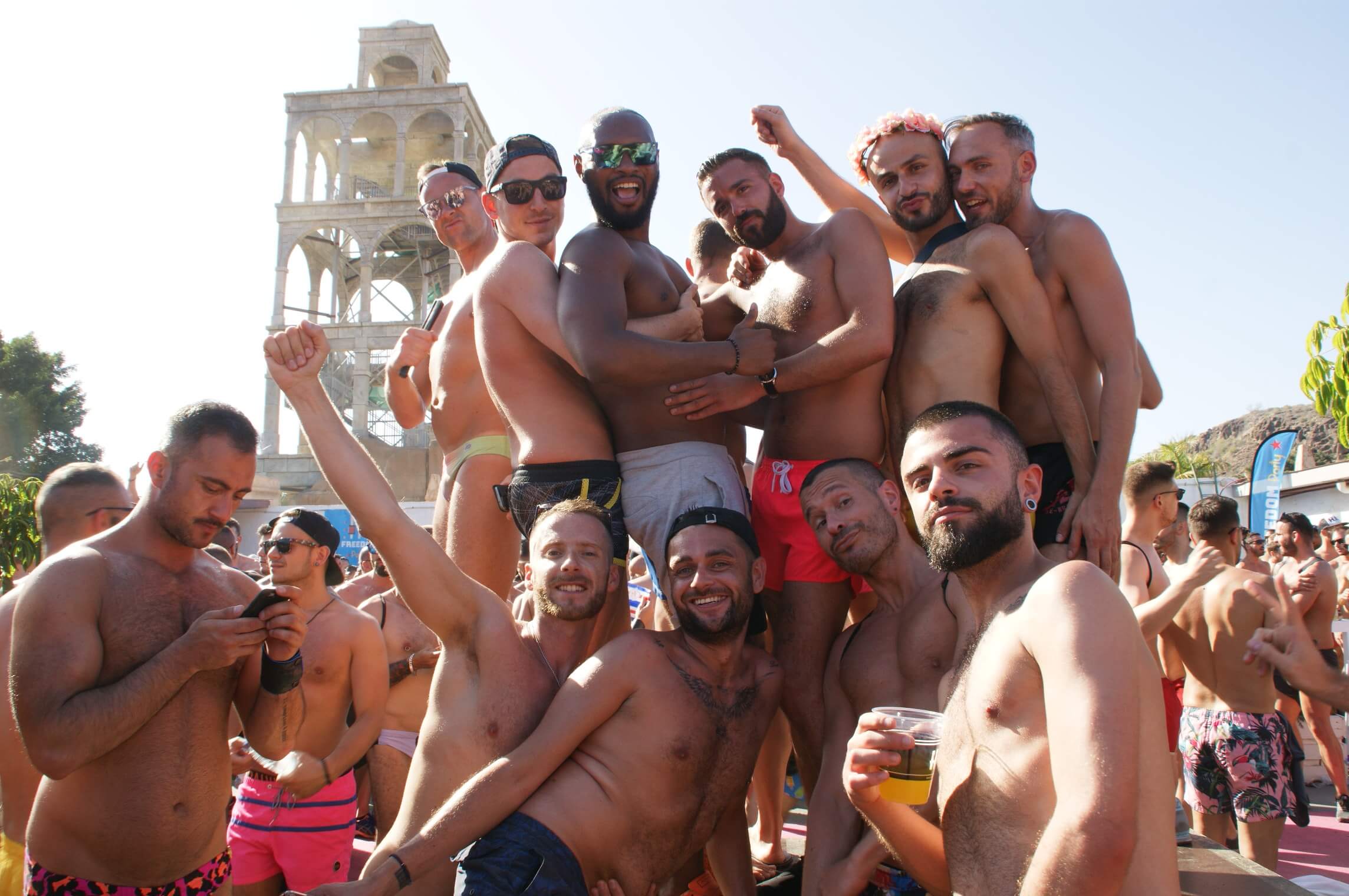 That was definitely the highlight of the Pool Parties 2018 - and the first three during this week in the new location.
But that probably will not have been the last ones...
With the following photos we could hopefully post a few impressions of the big PopPorn Pool Party...
Back