La Perla Sur (Maspalomas) - Baywatch Pool Party 2018
Baywatch Pool Party - In the new location...
(La Perla Sur)

Thursday, 10th May 2018
The second pool party in the new (cool) location
The Baywatch Pool Party at La Perla Sur Maspalomas.
This is the innovation in 2018, there have not been any Gay Pride parties before.

An event location next to the Aqaualand in Maspalomas and thus about 5 - 8 minutes by taxi/bus away from Playa del Ingles.
But it's def. a great location and above all there is space - Lot of space!

A large pool-/bar area, so it did not look crowded at all at the Baywatch Pool Party.

Sure, there were probably more people there than in the "old" locations of the pool parties in Playa del Ingles...
(AxelBeach Maspalomas, Aptos. Las Walkirias,...)

But the main & massive event there will follow on Friday, 11th May 2018...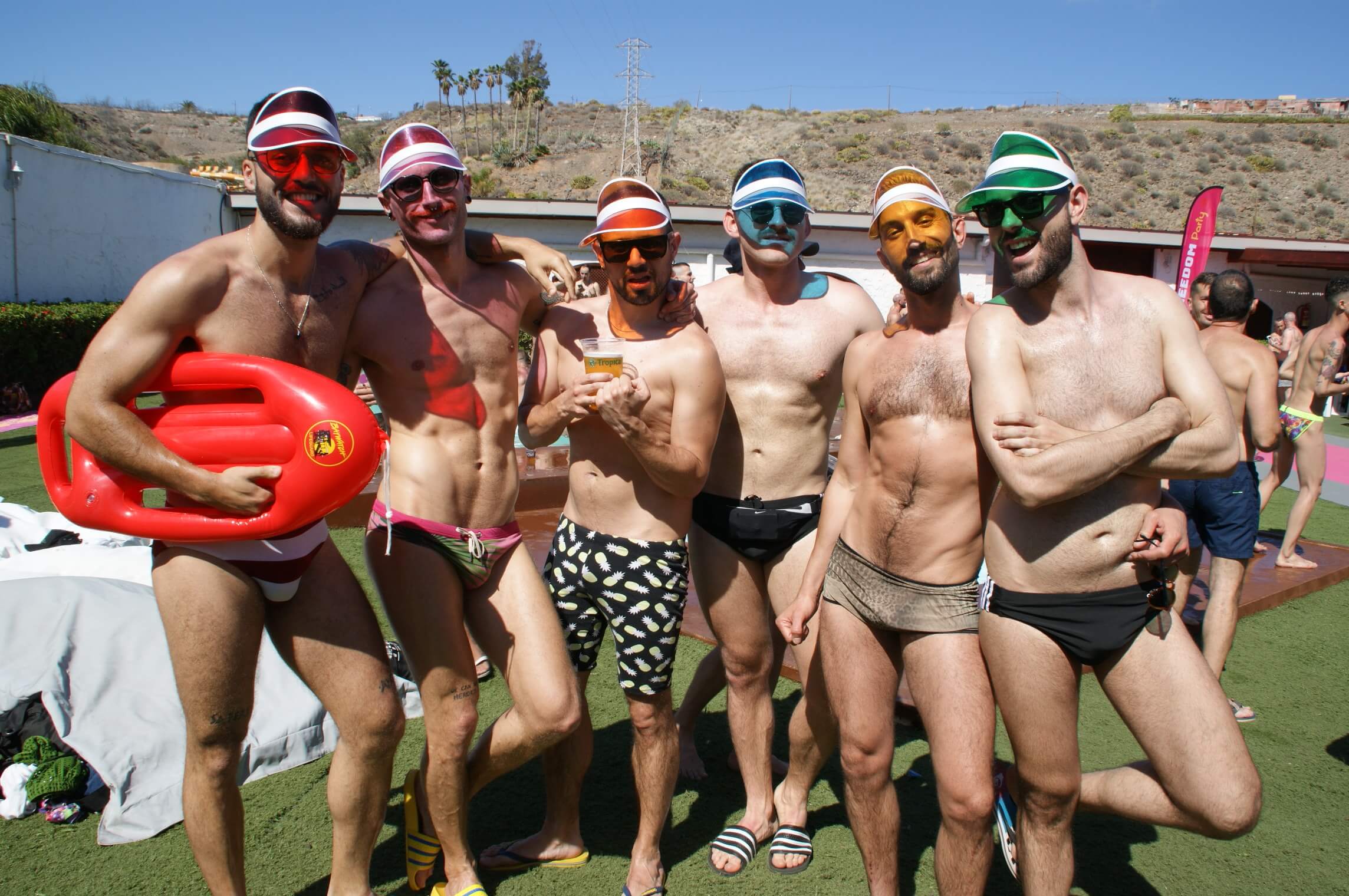 PopPorn Pool Party (La Perla Sur Maspalomas):
Friday, 11th May 2018 from 1pm


That should be really crowded, with over 1,000 tickets sold, etc.
Two areas (indoor & outdoor) with various DJ's, live acts, live XXX show and much more.

Of course we will also go there and (hopefully) can post great photos and impressions of this event...
Back