Fashion Night 2018 on the Main Stage
With fashion shows by Addicted and Boxer - Incl. the Mr. Gay Pride Maspalomas 2018 competition...

Wednesday, 09th May 2018
The Fashion Night on the main stage 2018
It was the evening of many beautiful bodies and models on the stage in the Yumbo Center - The Fashion Night 2018.
The evening started with a fashion show by Addicted, followed by fashion from Boxer.

Very different types of models, so that actually everyone has something nice to look at on stage.
The fashion was presented with a good show and the sometimes really cool and unusual fashion of the two labels were shown on the stage.

The Fashion Night was moderated by Roberto Herrera and Fruela.
(mostly in Spanish language with about 95% of tourists present)

Another part of this live show was the Mr. Gay Pride Maspalomas 2018 competition.
Mr. Gay Pride Maspalomas 2018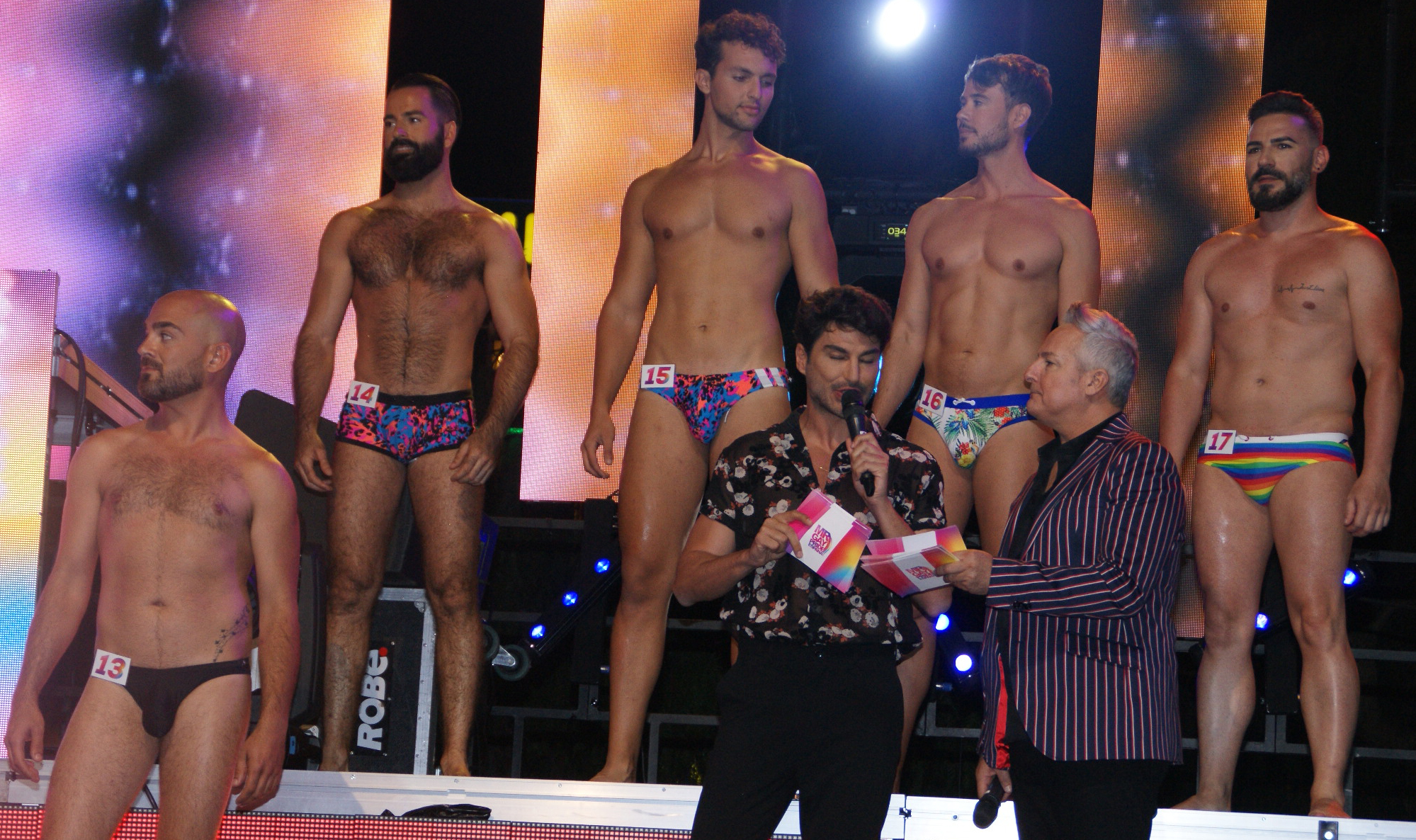 Wednesday was also the day of the "competitions".

In the afternoon, during the Lesbian Pool Party (AxelBeach Maspalomas), the Miss Lesbian 2018 was elected - Followed by Mr. Gay Pride Maspalomas 2018 in the evening on the main stage.

A total of 17 participants presented themselves to the jury - in three rounds.
With sportswear by Andrew Christian, in swimwear and finally in a suit.

The winner and thus the Mr. Gay Pride Maspalomas 2018 will then also represent Maspalomas (Gran Canaria) in the Mr. Gay España 2018 competition (held on 06th July 2018 in Madrid). (Incidentally, this year is also the 40th birthday of Gay Pride in Madrid - worth mentioning)
...and here are some photos and impressions of the Fashion Night 2018

Back