Deaf Drag Queen Gala (Main Stage)
For the first time during the Gay Pride 2013 - A gala for people with auditory disability...
Thursday, 09th May 2013
The first Drag Queen Competition for deaf people
Gay Pride Maspalomas 2013 presented a Drag Queen Gala for deaf people for the first time (worldwide)!

In total nine comeptitors presented themselves on the stage in the Yumbo Center and have proven that there are no barriers at Gran Canaria's Gay Pride!

It was a good show, with great performances of the Deaf Drag Queens and the audience had an enetrtaining evening
And the award for first place, remains in Gran Canaria....
Winners Deaf Drag Queen Competition 2013
1st placed: Drag Derrimys (Aday García) with the fantasy "Passage to India" (Gran Canaria)
2nd placed: Drag Maxonna (Maxim Ognev) with the fantasy "It wakes up the new Madonna" (Russia),
3rd placed: Drag Rian Michelle (Robert Young) with the fantasy "Tranny Slut" (Ireland)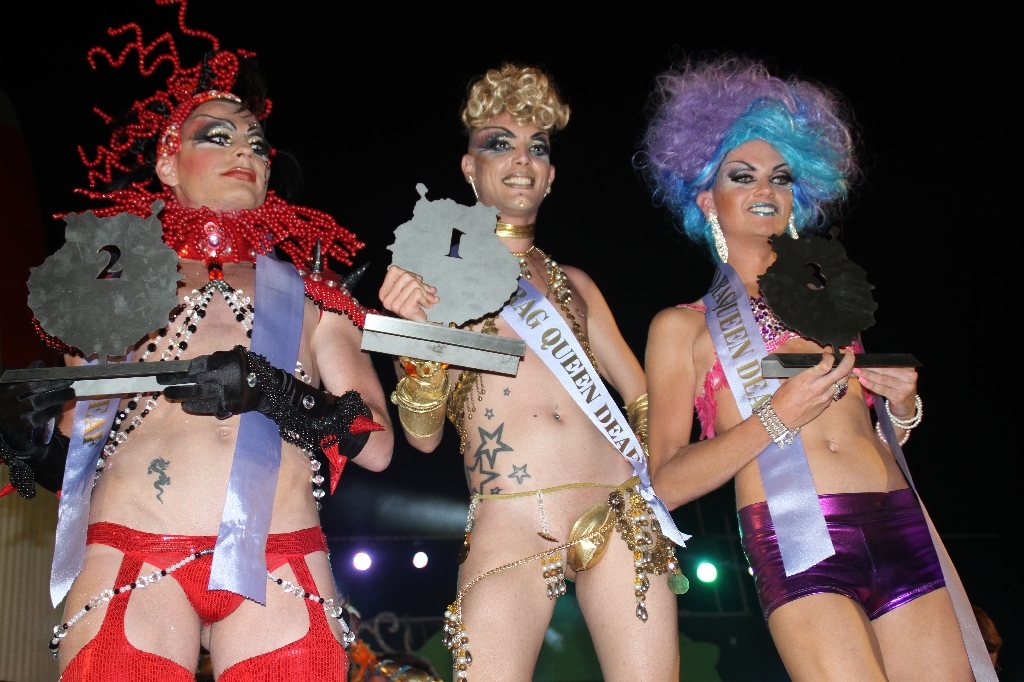 The gala was hosted by Amor (former Big Brother participant Spain)!

The whole day of the Pride 2013 was dedicated to the people with auditory disability....

In the afternoon were the competitions for: Mr. Gay (Deaf) 2013, Miss Lesbian (Deaf) 2013 and
Mr. Bear (Deaf) 2013. The winners were also honored on the stage in the evening....
Mr. Gay (Deaf) 2013: Richard Cokart (Netherlands)
Miss Lesbian (Deaf) 2013: Susan Bumann (Germany)
Mr. Bear (Deaf) 2013: Mesut Çetiner (Turkey)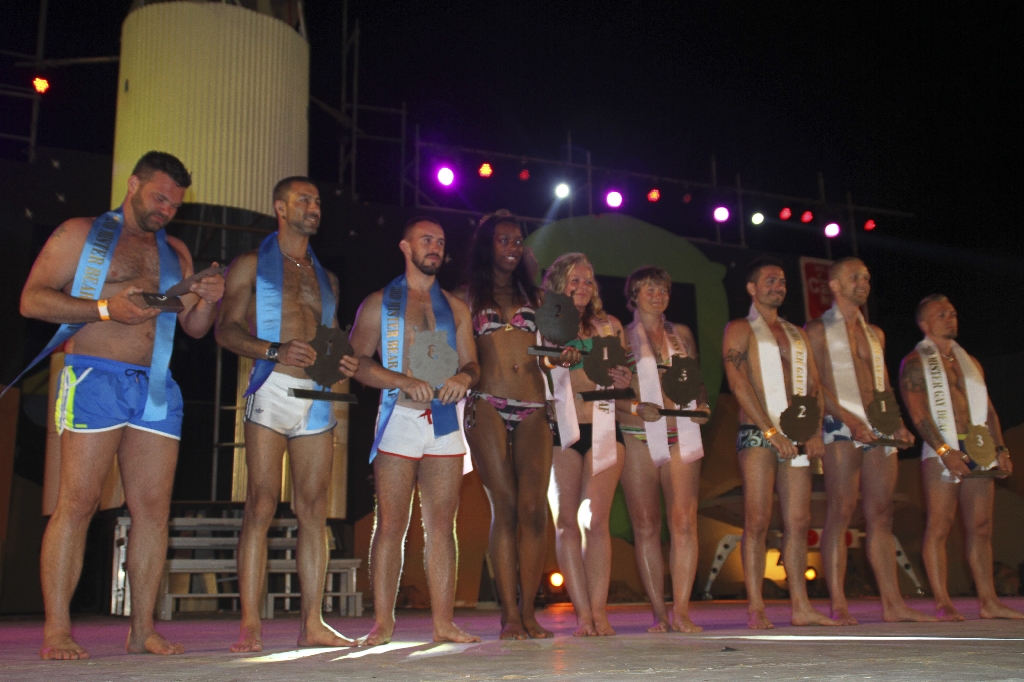 They all have proven that they are fully integrated (in spite of the auditory disability) in the Gay Pride Maspalomas.
All presented themselves with great performances to the audience and had a lot of fun ....

Thanks to all competitors for the great performances....

Wednesday: T Dance Beach Party (1pm - 8pm) at Aqua Meloneras Beach Club, and in the evening on the main stage the Drag Gala Show (9 pm - midnight).

And from 11pm Lesbian Disco in the C.C. Kasbah....
Back