Drag Queen Gala 2013 (Main Stage)
The traditional Gala, with the Drag Queen 2013 competition and the Finals of Pride's Got Talent...
Friday, 10th May 2013

Gay Pride Gran Canaria 2014: 19th - 25th May 2014
The Gala Show of the Drag Queens and
the Finals of Pride's Got Talent
That it will be a long show was already known from the last few years - but in 2013 it was really a mammoth show.

A combination of the finals of Pride's Got Talent (10 comeptitors), the Drag Queen 2013 competition (8 competitors) and many show acts - Duration of the show about 4.5 h!

Nevertheless, this year Drags have compensated the long waiting for their performances (the first drag entered the stage 0:30am), with really great performances!

The show started with performances of Sparkless Showbar (Yumbo Center), Ricky's Caberet Bar (Yumbo Center) and The Viaduct Showbar (Leed, UK).

Other Acts: Nicky French (UK Eurovision), Mary Kiani (Australia), Innocence and of course the E-Sensual Dancer's!

The Yumbo center was really crowded, about 8,000 people, who celebrated this evening!
The evening was hosted by Miss Penelope and Isabel Torres!
Finals Pride's Got Talent
10 competitors (winner of the semifinal on last Tuesday) "fought" for the title!
1st placed: Grenade (Ireland)
2nd placed: Stacey
3rd placed: Darren (Wales)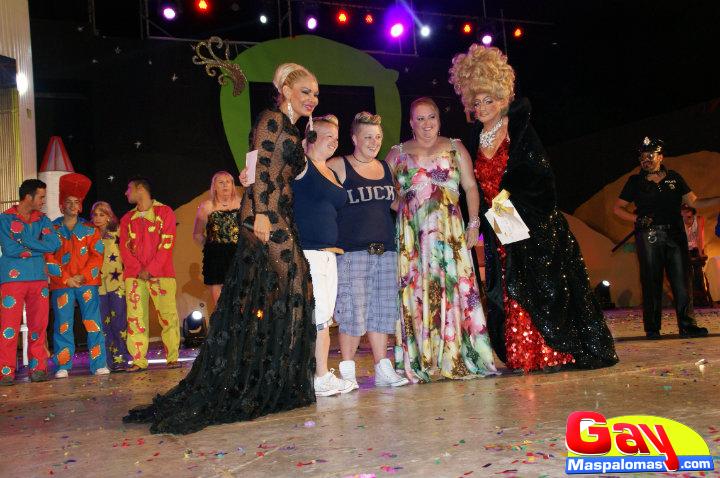 Drag Queen Gala 2013
After a long time the first Drag Queen entered the stage at 0:30am!

The performances of each Drag were all really good, incomparably better than in the last years - all Drags were the winners of various Drag Queen Galas during the Canarian Carnival!

The performance of one of the Drag Queen was just great and has thrilled the audience - she had already won all the Drag Queen competitions in Gran Canaria, exept Gay Pride - this changed in 2013!

Drag Queen 2013 and winner of 1,000 € Betty Spaguetty (Raúl Mendez)
... and that was really the right choice!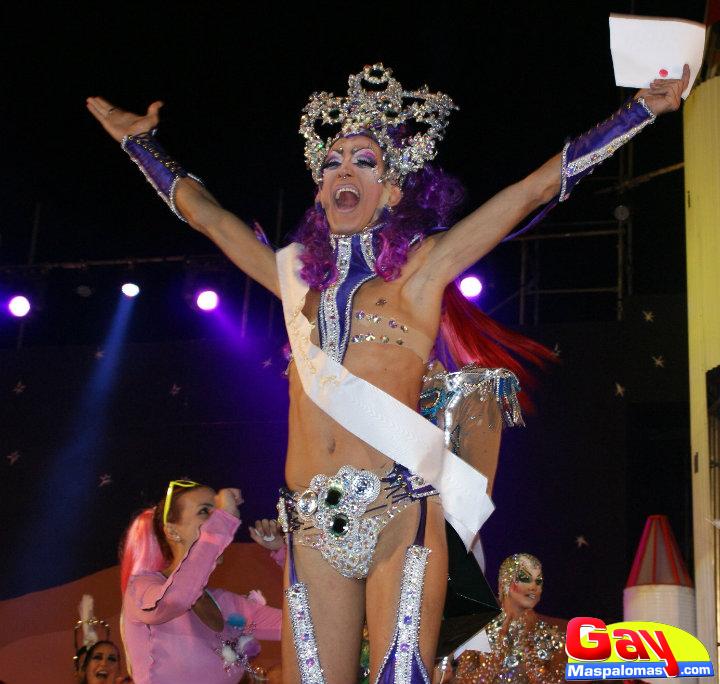 Second placed Drag Orion (Sebastián Betancor) (500 €) and 3rd placed Drag Eiko (250 €)


The Drag Queen Gala - a long but really great also show in 2013....

Saturday starting at 3pm the big parade through the streets of Playa del Ingles followed by a Foam Party
in the Yumbo Center!
Back