Diva Drag Gala 2012 (Main Stage)
Great show's, crazy performances and others without words - Friday evening on the main stage in the Yumbo Center...
Friday, 11th May 2012
Show with Drag Queen 2012 (Gran Canaria) competition
A very, very long show came to an end - The big Drag Queen Gala has now lasted over 4.5 hours.
Honestly - and this is now a subjective opinion - that was definitely too long!

The show with the Drag Queen contest is a tradition on Friday during Gay Pride in Gran Canaria.

It needed more than 2 hours before the first Drag entered the stage - the first two hours were packed with the Intro Show.

Sparkless Showbar (Yumbo Centre) were the first on the main stage, followed by the Viaduct Showbar (Leeds, UK), Ricky's Cabaret Bar (Yumbo Centre), a Whitney Houston, Cher and Tina Tuner Tribute - it really was much!

Finally after midnight the first of 10 Drag Queens performed on the stage and wanted to "win" the jury and the people in front of the stage!

Some Drags really did a great show, some a crazy performance and others - without words! But everyone must decide himself what he likes and what he dislikes!
Jury Diva Drag Gala 2012
Michael Rothwell (Viaduct Showbar Leed (UK) - Sponsor of the Gala
Ignazio Castellino (Ayuntamiento San Bartolome de Tirajana - Community)
Ybienne Horne (Lopesan Hotels)
Uwe Fischer (Uxxs Magazin)
and others....

The evening was sponsored by the Viaduct Showbar in Leeds (UK) and from the Clinica San Roque (Maspalomas)

Other show acts between the drag queen performances on the stage: Angela Norris (Kylie Tribute), Donna Marie (Lady Gaga Tribute), Crystal Penaluna (Madonna Tribute) ...

At around 2am the Winners of the Drag Queen Competition 2012 were announced.

And these are the decisions of the judges in 2012 .....
Drag Queen Gran Canaria 2012 and winner of 1.250 € - Drag Acrux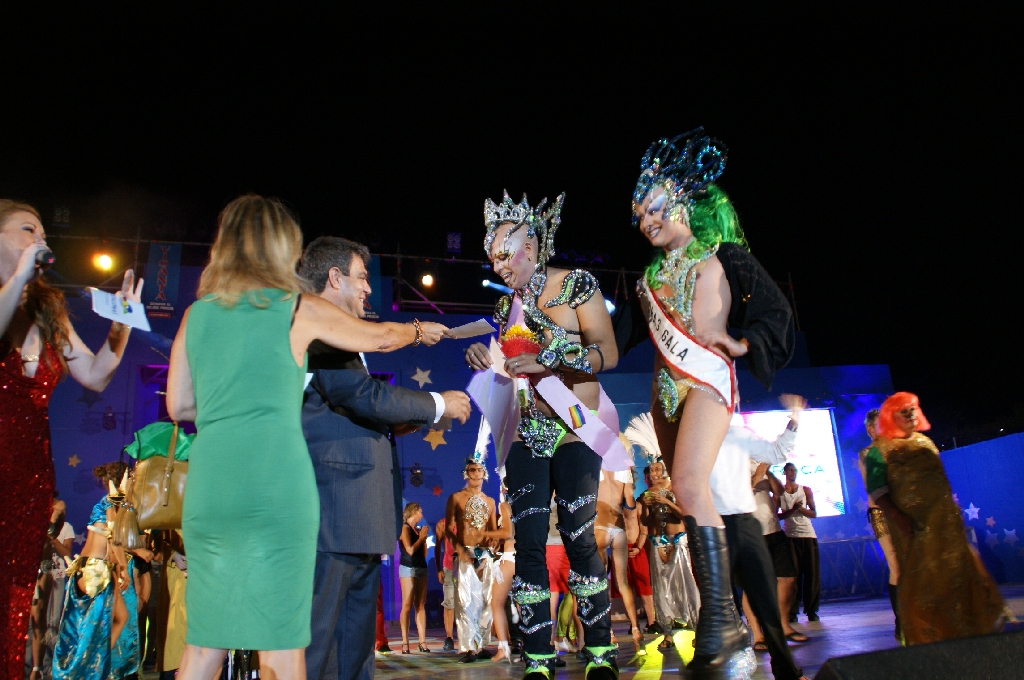 Second placed and winner of 750 € - Drag Icaro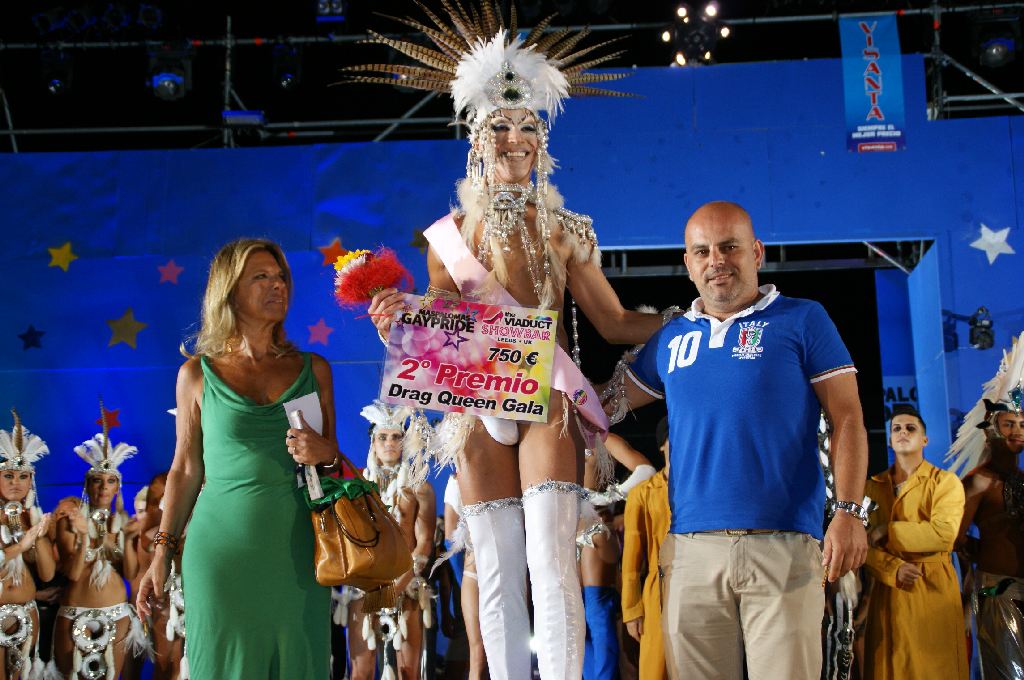 ....and last but not least, third placed and winner of 500 € - Drag Xoul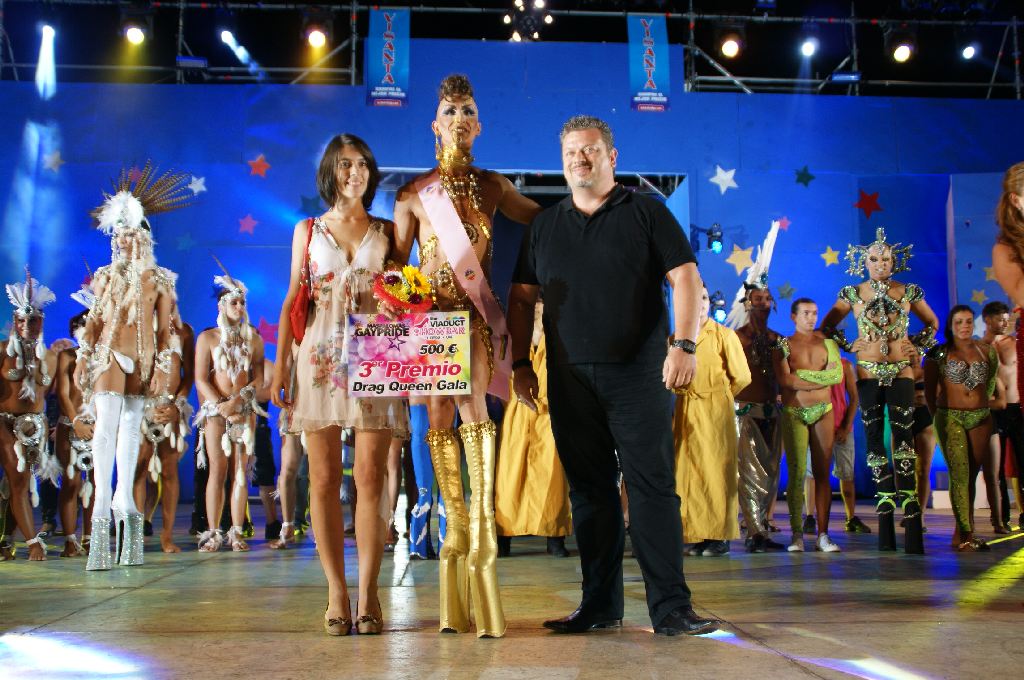 Unfortunately, as in 2011, the placement of the Drag Queens was done ​​very quickly - we think this is the evening of the Diva Drag Gala and so their show....

But nevertheless it was also a great show and the people had fun and were enterteined!

Tomorrow (Saturday), the big parade for Gay Pride Gran Canaria 2012 in Playa del Ingles.
It should start at 2:30pm and at 9:00pm on the main stage - The Big One - The big final Gala Show!

Enjoy the photos of the Diva Drag Gala 2012...
Back