The Parade 2019
The Pride Parade 2019 in Gran Canaria through the streets of Playa del Ingles...

Saturday, 11th May 2019
Maspalomas Pride - Street Parade through Playa del Ingles
The annual highlight of Pride Week - The great Street Parade through Playa del Ingles.
With arrival at the Yumbo Center followed by a dance party at Pride Park around the main stage...

This year the parade was planned to start at 4pm...

The weather was once again a dream - Yes, blue sky, sunshine and pleasantly warm.
Playa del Ingles/Gran Canaria has shown itself (at least from the weather) from its best side!

Thousands of tourists, residents and locals were out and about on the streets of Playa del Ingles to celebrate the Pride.
The route of the Parade...
From the Hotel Riu Palace, along the Av. de Tirajana, to almost "the end", passing by the Hotel AxelBeach Maspalomas and turned right behind the Hotel Rondo - From there with a big bow to the Yumbo Center, where it ended...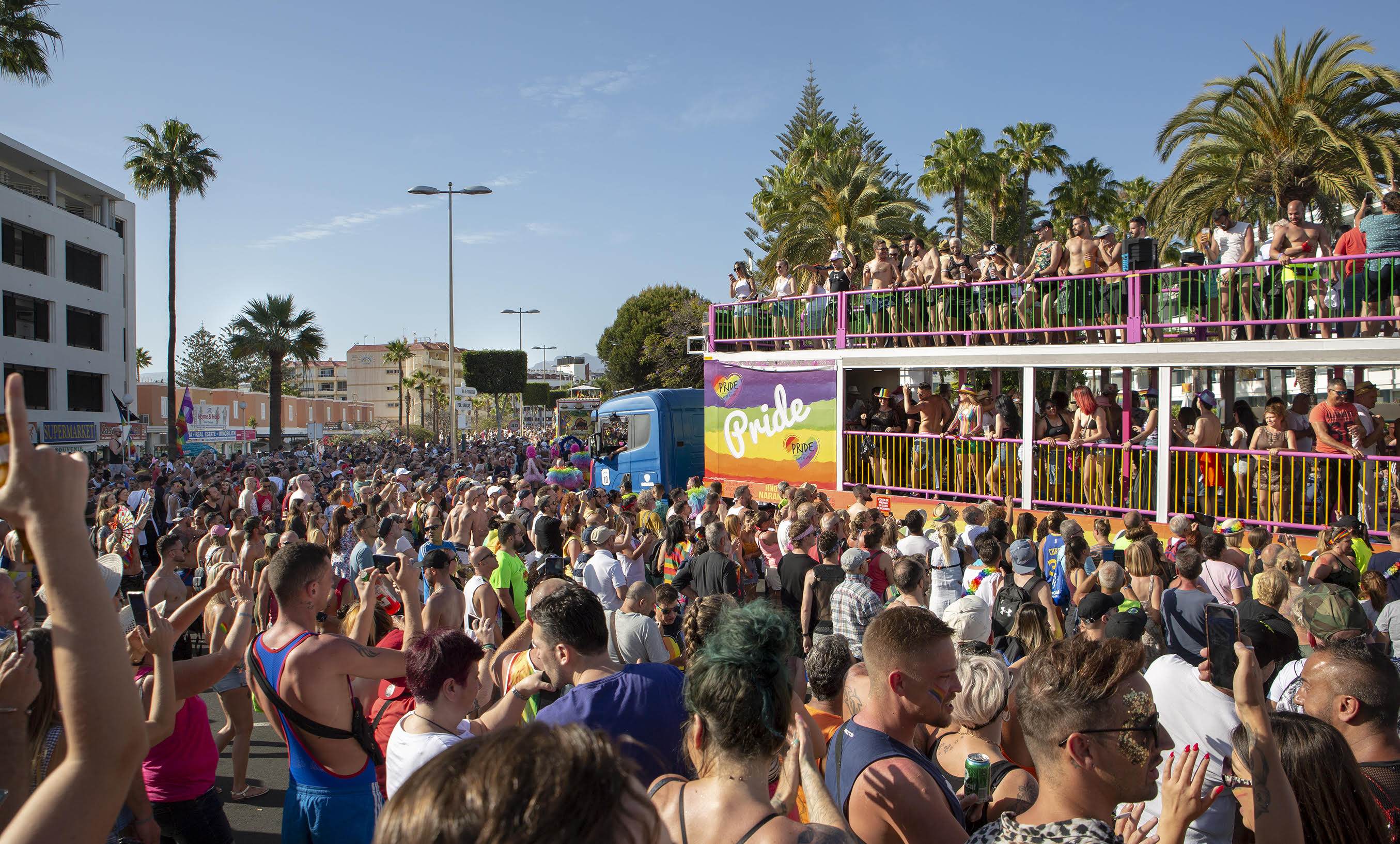 With a little delay, the parade started at around 4:30pm.
This year, 23 floats and trucks and many, many people celebrated the Pride 2019 in Playa del Ingles (Gran Canaria).

At about 6:30 pm the parade arrived step by step in and around the Yumbo Center...

The parade was followed by a big dance session and the Yumbo Center was more than crowded till late in the night.
On Sunday: From 10pm - Closing Gala (beside others with Conchtia - Austria)...
Maspalomas Gay Pride 2020
The dates have not been published yet...
Of course, we will publish them, as soon as we received the information...

And now have a look to many photos of the street parade in 2019...
Back