Der Pride Walk 2018
...The great Parade of Winter Pride - The highlight in the streets of Playa del Ingles...
Sunday, 11th November 2018
...The street party after the beach party on 11/11...

As in the last 5 years, there was again a big Winter Pride Parade (Pride Walk) from the Hotel Riu Palace along the Av. de Tirajana up to the Yumbo Center...

Gran Canaria - Playa del Ingles:

For five years there are two Gay Prides - The big Pride in May and the not smaller (but different) Winter Pride in November.
And of course two Pride Parades through the streets of Playa del Ingles (per year)...

The difference to May is that in November it is "just" a big truck leading the parade with live music and accompanying the crowd to the Yumbo Center ...
DON'T BE AFRAID TO SHOW YOUR TRUE COLOURS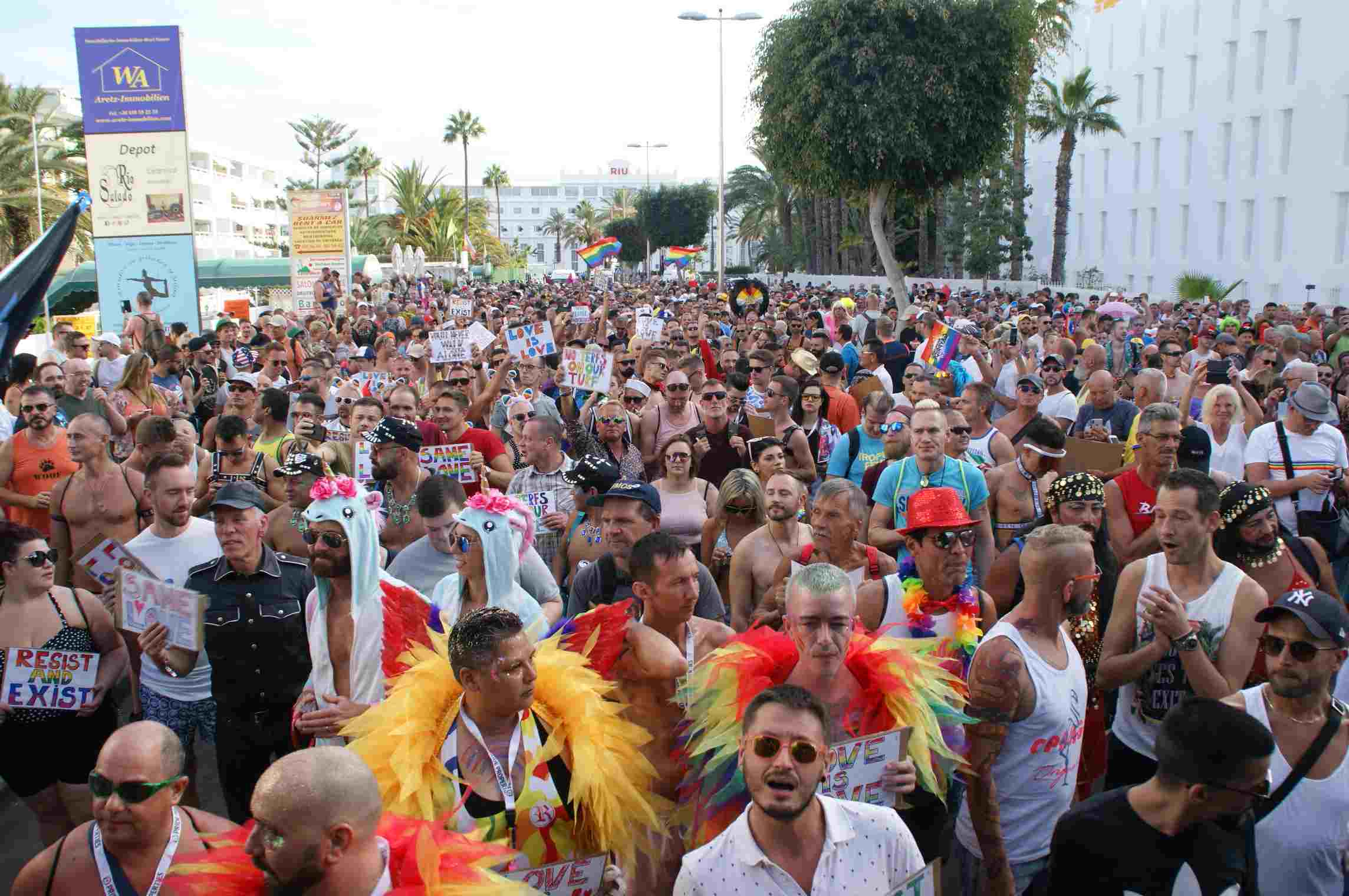 And again this year the Pride Walk was bigger compared to last year(s).

Once started in 2015 with a small group, there is a big party nowadays on Av. Tirajana in Playa del Ingles.
A big float followed by many, many people who just celebrate - Pride = Pride!

On the float: Live performances by Soraya Vivian, Nikki Belle, Ladina and of course a DJ...

Starting at 04pm at the roundabout near Hotel Riu Palace Maspalomas - Along Av. de Tirajana to end at the Yumbo Center (where it ended at around 7pm).
There it continues with a big party... Dance with Pride...

Have fun with a few impressions of the Pride Walk 2018...
Back