Bungalows Los Almendros Pool Party 2018
...and again this year with the Mr. Los Almendros 2018 competition...

Thursday, 10th May 2018
...with the Mr. Los Almendros 2018 competition
Also in 20187 during Gay Pride Week - The traditional Pool Party in the Gay Bungalows Los Almendros.
Of course, also with the Mr. Los Almendros 2018 competition and like every year on Thursday...

Great weather, blue sky, sunshine... and the beautiful pool area of the Gays Exclusive Vacation Club - Los Almendros...

The Pool Party was well attended - Both the guests of Los Almendros, as well as external guests were invited (no admission)... A DJ, the pool bar and the great pool area of the Resort - All you need for a good Party...
Mr. Los Almendros 2018 competition
In total, 10 participants applied for the titel Mr. Los Almendros 2018...
The following prices were sponsored by Los Almendros:
First Place: 1 week holiday at Los Almendros - Stephen
Second Place: Voucher for a dinner at Restaurante El Churrasco - Ferran
Third Place: A bottle of Cava (there were again two 3rd. places this year) - Paolo and Giovanny
Mr. Los Almendros 2018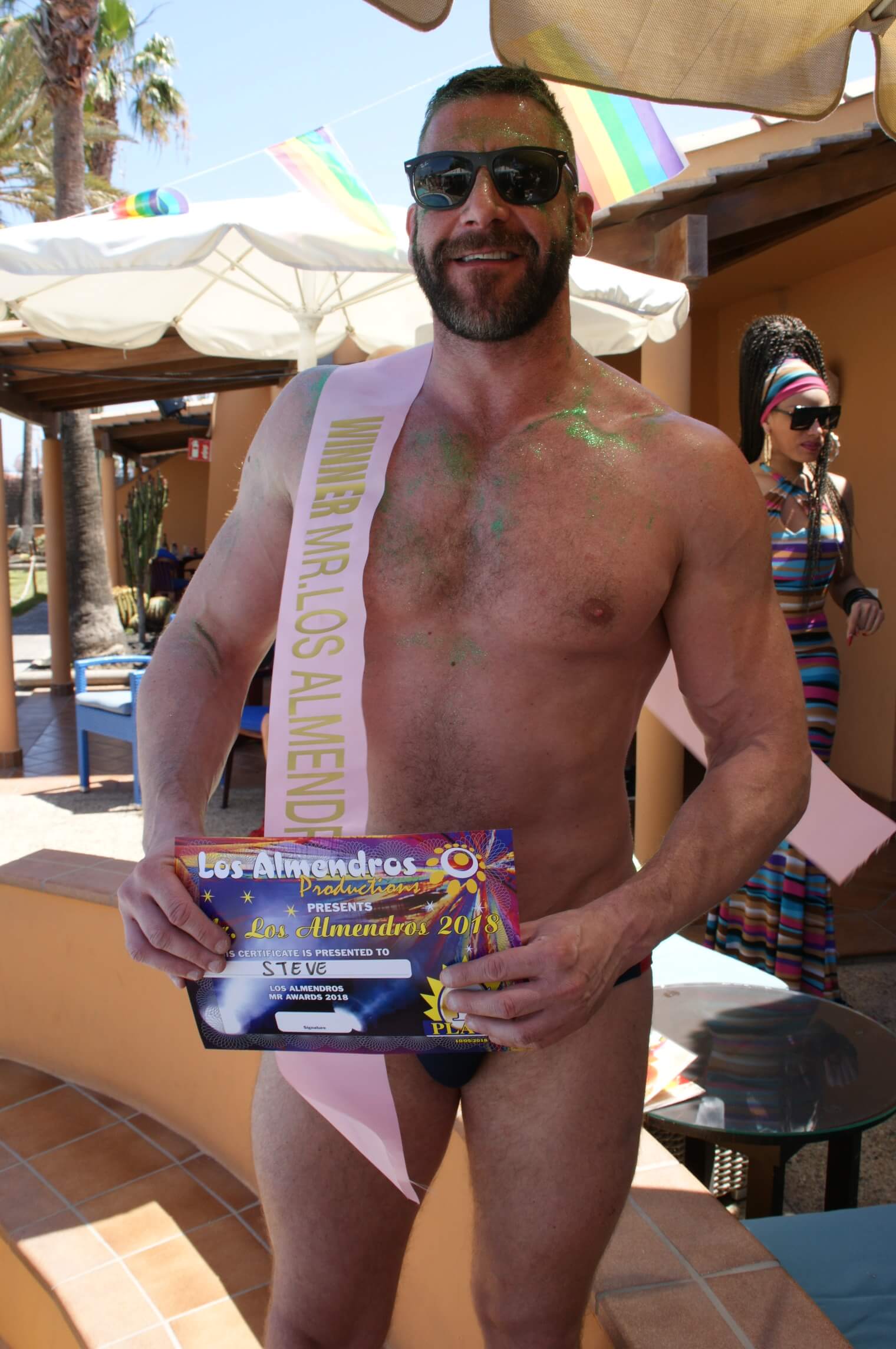 The Winners 2018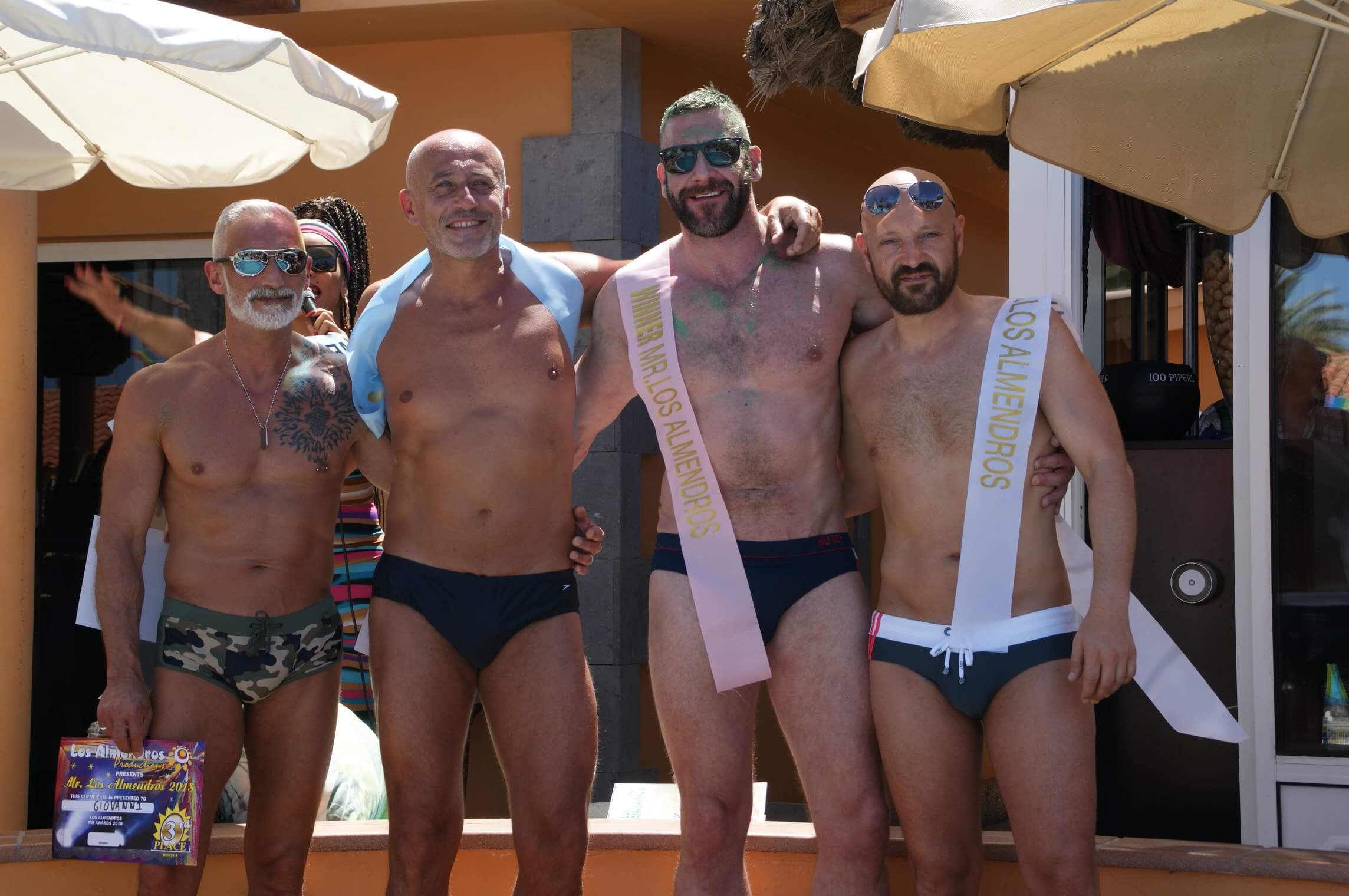 Thanks to the whole team of Los Almendros for organizing the pool party and sponsoring the great prizes for the Mister Los Almendros competition...
Further Information and Booking: Gay Bungalows Los Almendros
Back