Bungalows Los Almendros Pink Pool Party
...The traditional Pink Tuesday at Los Almendros...
Tuesday, 12th May 2015
...the Los Almendros dressed in Pink
The traditional Pink Tuesday started today with a pool party at Los Almendros - Gays Exclusive Vacation Club.
A well-attended pool party and Pink was the dominant color...

With a temperaturee of very hot almost 40° C, the pool and jacuzzi were very desired places.
The team of the Pool Bar at Los Almendros was very busy and took care for a cool drinks in todays's tropical heat...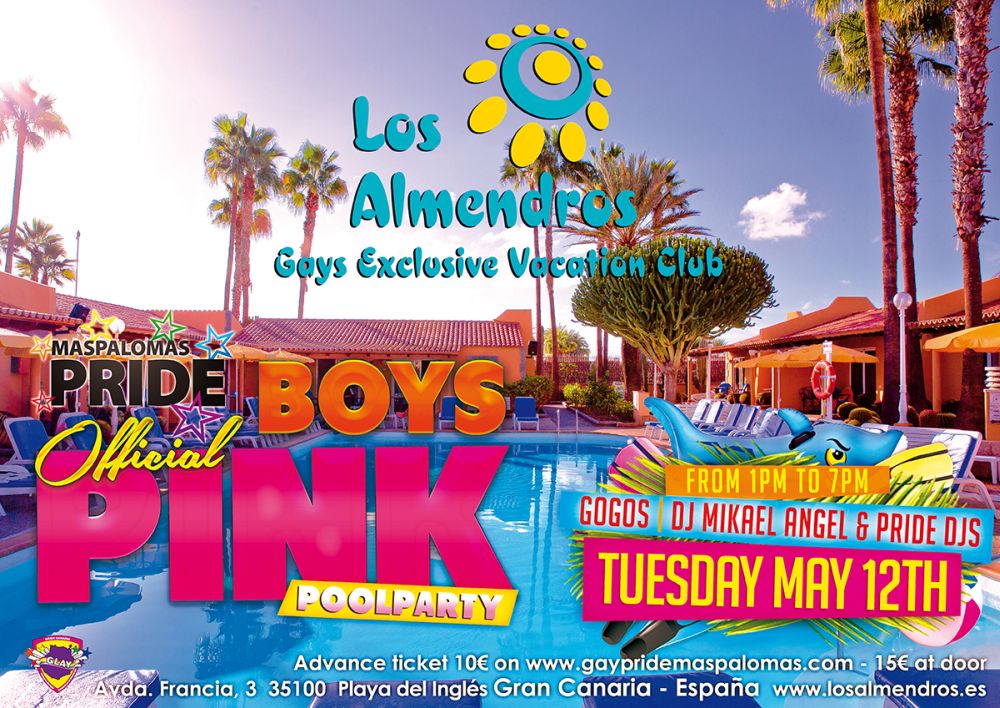 DJ Mama (UK) ensured the right sound with a mix of different music - from the 70's and 80's and party music to club music.

It was something for every taste...
The Tuesday remains Pink...
Tonight at the Yumbo Center: Pink Night (from 7pm) with Street Entertainment, fun,...
On stage today, the gala of the Deaf Drag Queen...
Back