Best of Maspalomas Winter Pride 2017
A Best of the Winter Gay Pride Maspalomas 2017 at a glance....
Great photos that will remain and give an impression for the next Winter Pride in 2018...
Photos and Impressions of Winter Gay Pride 2017
The Winter Pride 2017 is over - So again two Pride Weeks took place in Maspalomas in 2017 ...
Great events, with full programs and many, many people and visitors...

The Pride Walk of the Winter Pride - The Parade - and again more people were in the streets of Playa del Ingles.
The event is growing year by year...

The 4th Winter Pride in Gran Canaria is over, the best photos and impressions will remain...
Our team was working the full week to show you a mix of photos of the different events in 2017.

The 11/11 (Begin of German Carnival) on the Gay Beach (Kiosk No. 7) - a highlight for many years.
The Pride Walk in 2017, live shows on stage in the Yumbo Center, pool parties...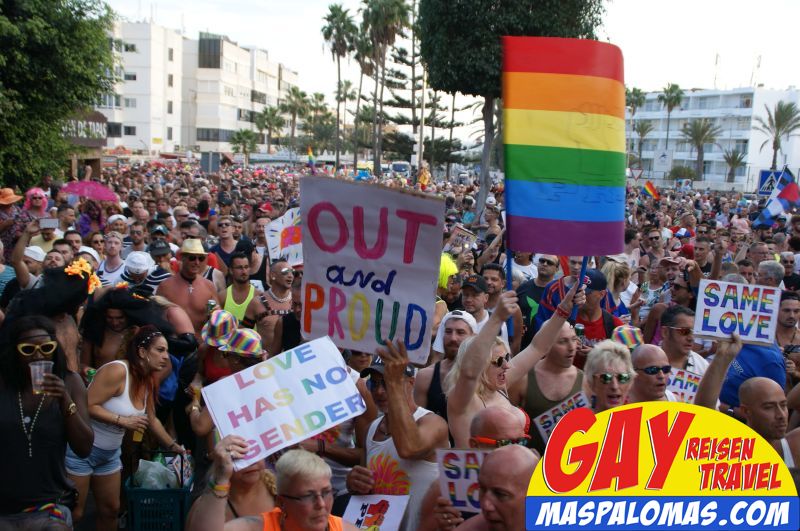 Also, we would like to say "Thank you" - Thanks to the organizers (ProGay), who brought the Winter Pride to Maspalomas and established the event.

Thanks also to all sponsors without whom the event would not be possible, to all artists, dancers, volunteers, the representatives of the press and of course thanks to all the visitors who made the event again a big one...
Maspalomas Winter Pride 2018
Winter Pride Maspalomas (Gran Canaria) 2018:

05th - 11th November 2018
(subject to change)



...and now we have many photos of the different events of past Winter Pride...
Back