Closing Gala 2019 on the Main Stage
With the Top Act Conchita (Wurst) live on the main stage...

Sunday, 12th May 2019
... incl. the announcement of the Pride dates 2020
It was the Closing Gala in the Yumbo Center - The Pride 2019 and the live stage shows in the Yumbo Center are over and history again.
And since the dates for the Maspalomas Gay Pride 2020 have been announced, you can already look forward to the next event in May 2020 directly.

The Closing Gala was hosted by Roberto Herrera and Fruela.

The Yumbo Center and the Pride Park around the main stage was (despite Sunday evening) more than full.
... and that was definitely due to the Top Act of the Pride 2019 - Conchita (Wurst)

After the Funny Boys and a boy band from the USA (5West) at around 11:45 pm Wurst appeared on stage.
In addition to some well-known songs (including Rise like a Phoenix) Wurst also presented a brand new song live and worldwide for the first time in the Yumbo Center.
... Wurst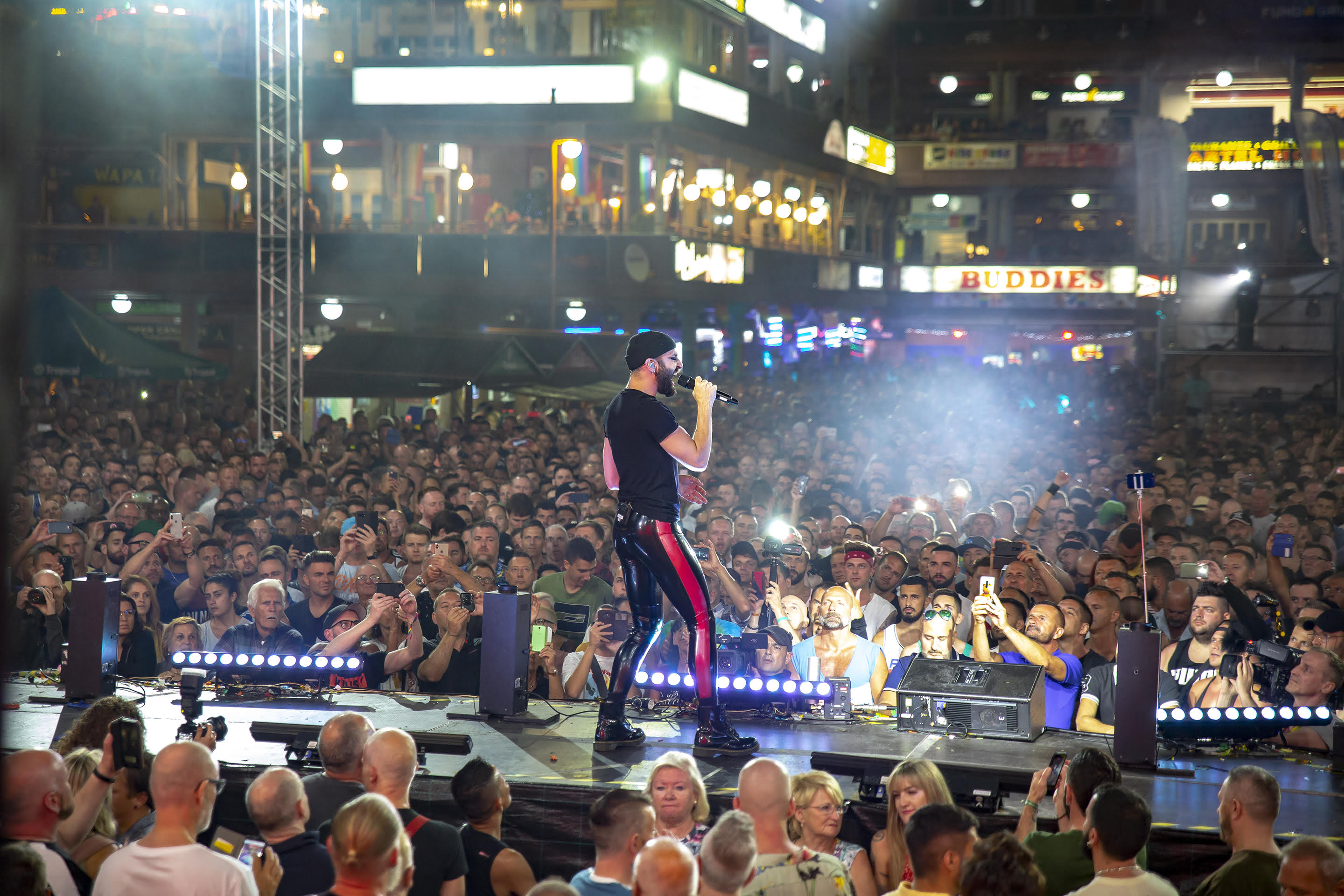 Maspalomas Gay Pride 2020
One of the the biggest Prides worldwide in May in Gran Canaria
07th May 2020 - 17th May 2020

And now have a look to some photos of the Closing Gala in 2019...

Back