Cruising in Maspalomas (Gran Canaria)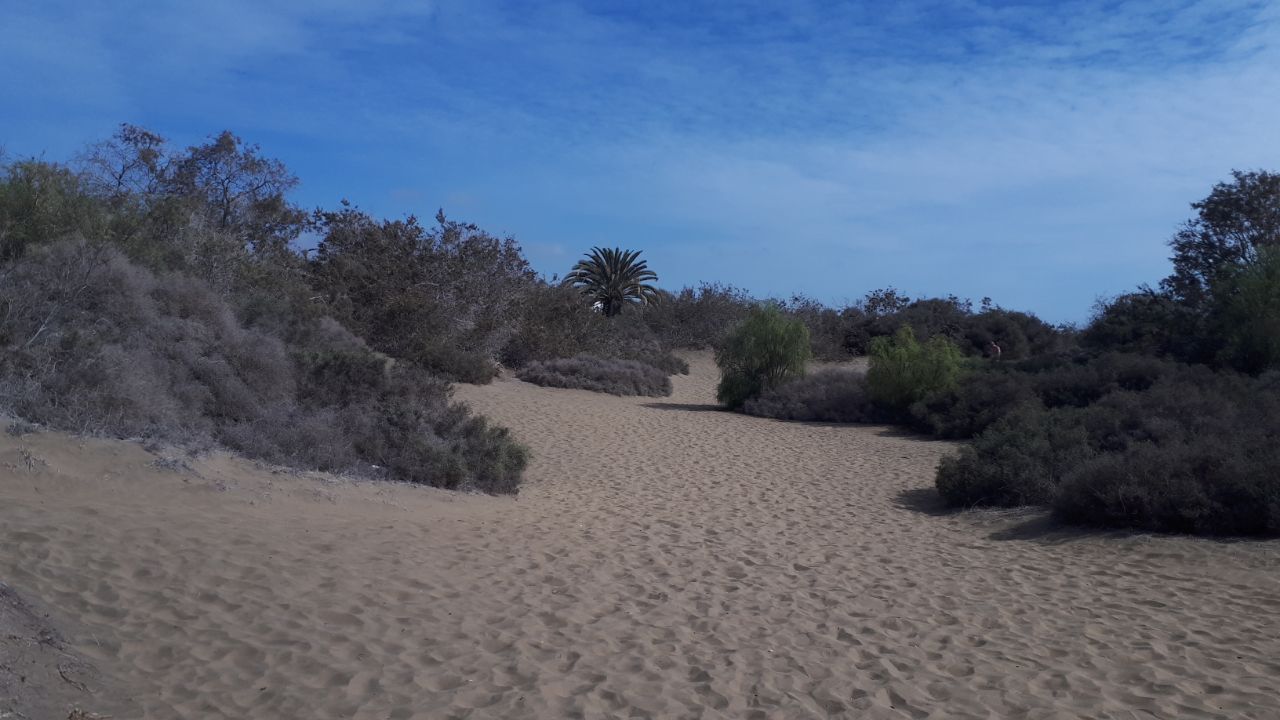 The Dunes of Maspalomas - One of the largest and sprawling cruising areas.
ATTENTION: Nature reserve - Leaving the paths is NOT allowed!

The large nature reserve in Maspalomas - Whether only cross them on the way to the beach, relax in beautiful and partly shady places and enjoy the warmth, or cruise through the bushes... Whatever you like...
Open Air Cruising Dunes of Maspalomas
ATTENTION: Nature reserve - Leaving the paths is NOT allowed!
The Cruising Area in the Dunes of Maspalomas is a large, very large area and it is impossible to define it.
But the main area is focused on an area with many bushes.

The best way to find it: Pass by the Hotel Riu Palace Maspalomas and then enter the Dunes and turn right.
Just follow the trails.

You can also start at the Gay Beach and walk towards the Dunes! Then it's not difficult to find the main area...

The Dunes of Maspalomas - enjoy the sun at beautiful and lonely places, cruise through the bushes (and sure you'll see a lot going on), or simply walk through the Dunes... Everyone will find what he/she is looking for... (it does not matter if Gay, Bi or Hetero...)
Please always remember:

The Dunes of Maspalomas are a large nature reserve and should be treated accordingly.

Especially the garbage (bottles, condoms, cigarette butts, ..) is a big problem and just not good...
If everyone just takes his things back home or throws them into the garbage bags provided, that would have helped a lot ...

And also to mention: Not everyone who is walking around in the dunes has only honest intentions.
Pay attention to your valuables! And do not turn off the so-called common sense completely!

But in the end have fun in the (probably) largest open air cruising area in Europe... Play safe...

Another area with possibilities...

A cruising area (car cruising) at Campo de Golf Maspalomas.
You just drive along the golf course in Maspalomas and leave the roundabout in the direction of the camel safari (dead end).

At the end of the road is enough space to park your car and once it is dark the cars are parked there only for one reason...!
Back