Private Spanish Lessons (Maspalomas - Playa del Ingles - Gran Canaria)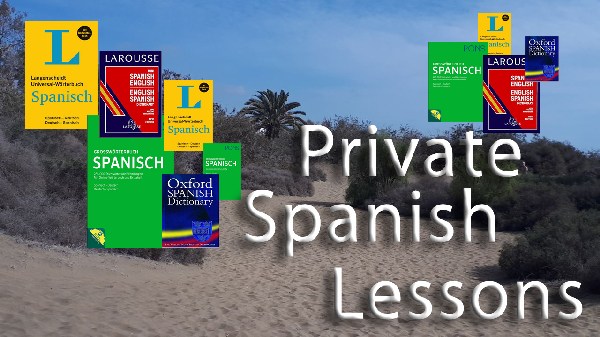 You live in Gran Canaria or you are here for holidays and like to learn Spanish or improve your existing knowledge in Spanish?
Then this might be interesting for you...
Learn Spanish in a private atmosphere
You live in Gran Canaria and you like to do your obligations without help?
You are on holidays in Gran Canaria and do not expect that everyone speaks English and you would like to learn or improve Spanish?

Then we can offer you a private teacher and you can learn Spanish completely relaxed and depending on your requirements.
The Spanish classes could be held in English, German or French language!

The big advantage, you have to go nowhere - The teacher comes to your Hotel/Bungalow/Apartment - due to your individual agreement!
Of course, learning material is available....
Everybody who likes to learn this great language should feel addressed here!

Gay Maspalomas acts only as an intermediary, once you have send us a request, we make the contact between you and the language teacher and you can discuss all the details directly.

Spanish is spoken by many people around the world!
So it is up to you to learn or improve this language now!!
The price equals 35 € for 2 full hours (1-2 students).
Back