Axel Beach Maspalomas - Lesbian Pool Party 2014
One of the last pool parties during this Pride -
Of course, with the Miss Lesbian Gran Canaria 2014 competition...
Friday, 23rd May 2014
Lesbian Pool Party with the Miss Lesbian Gran Canaria 2014 Competition
Also the Lesbian Pool Party 2014 took place at the new location of the pool parties -
Hotel Axel Beach Maspalomas...

The pool party was well attended, although not nearly as full as the Men's Pool Party from last Wednesday...
Miss Lesbian Gran Canaria 2014 Competition
All in all 11 participants were "fighting" for the title of Miss Lesbian Gran Canaria 2014.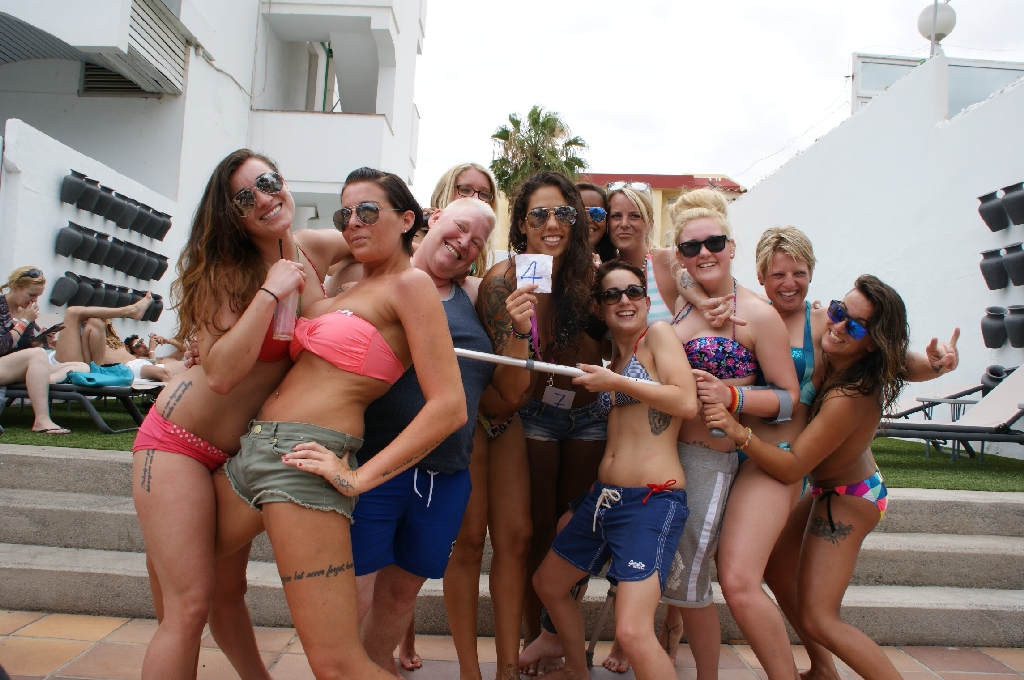 The contest and the prizes were sponsored by the Monkey Bar (Lesbian Bar iin the Yumbo Center - During Pride)
1st placed: Sarah (London)
2nd placed: Nuomi (Gran Canaria)
3rd placed: Sasa (Tenerife)


Miss Lesbian Gran Canaria 2014 and winner of the competition Sarah (London)

Second placed Nuomi (right) and third placed Sasa (left)
So all the Mr's and Misses of Gay Pride 2014 are elected and proud of their titel -
So we all can continue with the competitions during Maspalomas Pride 2015...
Back